10 Different Ways to Set Yourself Apart as a Photographer
By
It's good to be different (sometimes) but I wouldn't recommend taking on all of these ideas at once!
Have a 'thing' that your wear that'll (positively) remind people of you. Green socks, a feather in your hat or blue hair…. just make sure it matches your personality.
Use interesting props. The best props are ones which can be inflated (I'm talking about beach balls by the way)!
Climb. Trees, buildings, whatever you're comfortable with. Even better invest in some stilts.
Throw you're camera in the air like you just don't care (or if you're Mark Larson or Kevin Swan).
BE LOUD! In fact get a louder hailer (unless you're a newborn photographer).
Don't mess around too much in Photoshop. Find a style and stick to it for a while.
Paint that white background. It's not 2005 anymore.
Shoot some green screen sessions. It's coming back trust me…. just don't dress people in wild west outfits.
Don't sell canvases. It's not 2005 anymore. Anything that can be ordered at Wallmart/Asda for £30 ($45) shouldn't be on a studio wall.
Give your clients strange and wonderful gifts. If someone spends thousands with you then why not surprise them with a personalized goldfish bowl?
I'd love to know if you have any weird and wonderful ways to promote yourself…… share them in the comments people!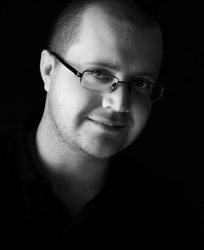 I divide my time between being a photographer, retoucher, photography blogger and podcaster. Deep down I like to consider myself a portrait photographer and in my short 10 ten years in the business I've taken over 100,000 people's studio portraits. When I'm not taking pictures I'm writing about it, most of my rambles can be found daily at http://photocreative365.com.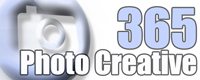 Phone: 07714327862
Website: http://photocreative365.com/
Twitter: @memorygate
Facebook: http://facebook.com/PhotoCreative365
Photo Credit: © 2010 Michael Shilling
Here's how you can share your tips, techniques and tutorials on CurrentPhotographer.com
-