A Photographer's Diary; The Longest Weekend Ever!
By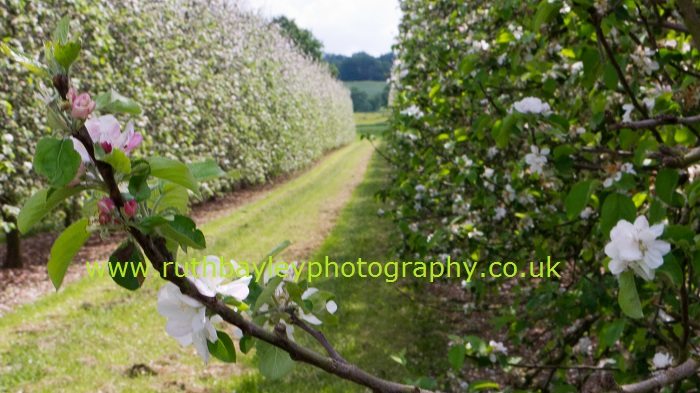 At the end of my holiday came the weekend! It was of course a very special weekend that stretched for four days to celebrate the Queen's 60th Jubilee. Although I really like the royal family I didn't expect to get too excited about it, though as the weekend approached and the towns across the country were decorated with bunting I found myself busy making butterfly cakes and getting caught up with the festivities.
The week off was so welcome, as was employing a virtual P.A. to cover my emails for me. It meant for the first time since starting the business, I got to totally turn off and even though my smart phone allows me access to my emails, I never once thought to just check in. I knew someone I could trust would alert me if anything needed my urgent attention.
I went with the flow and the ever changing British weather to decide what to do each day. About 10 years ago I first visited Hereford, a rural city towards the south of the country, to do some filming at the football club and ever since, I've been saying I must go back. I headed down the motorway, as luck would have it, avoiding the Olympic torch relay, (gosh yes, everything seems to be happening in England this year), and through some stunning countryside as I cut across to the city.
The plan was actually to spend only a little time in the city as I had a driving route I wanted to follow which would take me through the villages and countryside, around the area. After a cream tea lunch, (scone, jam strawberries and cream – a rare day I choose that over chocolate cake, yet the strawberries looked too tempting. I heard them calling to me, 'Ruth choose us, Ruth pick us!"), and a walk around an art exhibition in the cathedral grounds, I headed off for the villages and hills.
Hereford is famous for its apple cider and just as I was passing a field I saw the apple trees in full bloom. A second later and I saw a gate wide open leading into the same field, well as we all know, that's an open invitation, so I headed off to take some photos in the warm afternoon sunshine.
A long drive later up unclassified roads – the best kind for surprises – took me over to Hay on Wye. A climb of 1000 feet with 360 degree views over the valley below. It was stunning, though I have to say I didn't take too many photos, it was more about enjoying the journey. At Hay, they were making preparations for the literary festival and I gave silent thanks that it was the next day it started rather than that day or parking would have been non-existent.
The cricket I most wanted to get to got rained off, though they'll be other weekends. And this weekend the attention was most firmly on the Queen. The one event that I most wanted to see was the regatta down the Thames. Over a thousand vessels took part, row boats, steam powered, canal barges, little boats from the Second World War. The river banks were thronged with people from all over the country flying union flags and cheering, and the Queen had the un-regal honour of being soaked through whilst watching all these vessels pass her barge that had been especially decorated for the occasion. Sadly the rain didn't let up once, though equally neither did her smile which was as wide as her face.
As Prince Charles put it at the end of the music concert in the Mall the following night 'Thank god it didn't rain today!' And rain it didn't, the sun came out to bathe the performers who had everyone dancing and singing, even me watching it on the sofa, much to my boyfriend's amusement. 'Are you having involuntary spasms?' Hmm! Least said soonest mended, isn't that the expression! So on the stage that was erected over the fountain of Queen Victoria, that stands in the centre of the roundabout outside Buckingham Palace, music from all continents and all ages could be heard, from the ever youthful look Cliff Richard to Stevie Wonder who must have irritated everyone by singing Happy Birthday to you Queen Elizabeth when it was quite clearly her anniversary! Still the queen warmly applauded him, whilst quite possibly wondering if she could do a ceremonial beheading at the Tower of London, just for old times sake.
I would love to be able to wrap this up by telling you all about the thanks giving service at St Paul's cathedral on the Tuesday morning, however after a weekend of indulging in cakes and some funny tasting water, a lie-in was called for followed by some indulging of the another pleasure, racing cars! And so ended a wonderful holiday and a historic weekend.
-


Living in the beautiful rural county of Yorkshire it was perhaps natural for Ruth to have an affinity with the countryside and its wildlife.  Creativity is Ruth's driving force finding an outlet in television & radio she worked for many years as producer for BBC & ITV.
However a love of photography and for being surrounded by nature called her to go back to her photography training and bring pleasure and joy to people through her connection with our planet.
Staying in the moment when taking her images allows her to experience the natural magnificence unfolding before her eyes.  It is this moment of mediation, of gratitude, that she evocatively conveys through her images.
Company: Ruth Bayley Landscape Photography
Website: http://www.ruthbayleyphotography.co.uk
Website: http://www.healingwithphotography.co.uk/
Twitter: @iaminthemoment
Facebook: http://www.facebook.com/pages/Ruth-Bayley-Landscape-Photography/134360899943964
Here's how you can share your tips, techniques and tutorials on CurrentPhotographer.com
-