A Photographer's Diary, Who Are You Making Time For?
By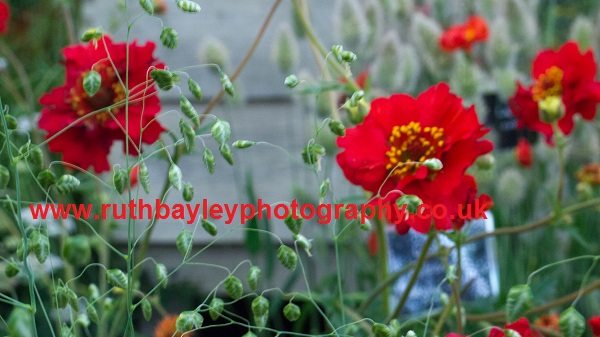 As the weeks roll by, can you believe that we are in July already? It's time to take stock. Most importantly for me, it's time to make sure that whilst I'm busy creating new business and bouncing ideas off of every available wall, that I make time for the people in my life.
A couple of months ago I spent a week with handwritten signs stuck up around the house. These messages ranged from, I am a multi-millionaire to I am running my courses and changing lives around the world.
Also on the list, was I am loving my boyfriend, family and friends. What I came to realise by the end of the week was this. It will never matter how much money I earn, the most important things in life are the things over which money has no control. I could have millions in the bank, yet it won't help me pay attention to my relationships.
I only mention this now as there was a moment a few weeks ago when I realised the time I was spending with my boyfriend was as that as a businesswoman. My mind was busy thinking about what I still had to do tomorrow and what I could do next week. It wasn't mentally in the role of his girlfriend, of how can I best share and enjoy this time with my boyfriend? How can I make sure he feels cherished and loved? My head was whirling away with business. I was horrified, was I becoming one of those businessmen you see on films who are so busy chasing the money that they forget about their loving family around them?
Well no, I wasn't stepping into that role I reassured myself, as I had noticed and decided to do something about it. However it has made me more aware, to have a switch off time and be able to give the whole of me when I'm with my boyfriend, rather than just the part of me which isn't distracted by business; to be present and simply be. Do you find that you aren't always present for your friends and family?
-


Living in the beautiful rural county of Yorkshire it was perhaps natural for Ruth to have an affinity with the countryside and its wildlife.  Creativity is Ruth's driving force finding an outlet in television & radio she worked for many years as producer for BBC & ITV.
However a love of photography and for being surrounded by nature called her to go back to her photography training and bring pleasure and joy to people through her connection with our planet.
Staying in the moment when taking her images allows her to experience the natural magnificence unfolding before her eyes.  It is this moment of mediation, of gratitude, that she evocatively conveys through her images.
Company: Ruth Bayley Landscape Photography
Website: http://www.ruthbayleyphotography.co.uk
Website: http://www.healingwithphotography.co.uk/
Twitter: @iaminthemoment
Facebook: http://www.facebook.com/pages/Ruth-Bayley-Landscape-Photography/134360899943964
Here's how you can share your tips, techniques and tutorials on CurrentPhotographer.com
-