Abandoned Stuckey's In Winter
By
Stuckey's originated in the early 1930s in Eastman, Georgia. When founder W. S. Stuckey, Sr., had a successful pecan harvest from his family's orchard he decided to offer a portion of the crop for sale in a lean-to roadside shed. Many Florida-bound tourists traveling U.S. Route 23 stopped to purchase the pecans.

In 1960, W. S. Stuckey attempted to create a hotel chain called Stuckey's Carriage Inn, but opened only four locations. In 1967, Stuckey's merged with Pet Milk.

The company at its peak had over 350 locations, which dwindled to fewer than 75 after a decline in the late 1970s under ownership by Pet. It was repurchased by former Congressman W.S. Stuckey, Jr., in 1985. It currently has over 200 franchise stores in 19 states. - Wikipedia
While traveling along Interstate 80, my true love, Angie spotted this abandoned Stuckey's location in Corsica, Pennsylvania. Upon returning home, Angie was awesome enough to dig up a ton of information about this place, including this locations date of closure, which happened to be some time in 1972.
Despite having been closed and abandoned for many years, there were still remnants of the prior business. I found it amazing that after all these years, there were still some items that were left behind and forgotten.
The interior of this place was a complete and total disaster. Insulation was peeling from the ceiling, the concrete floor was cracked and uneven, and some of the the walls were crooked. Every painted surface was now peeling… Badly. The more I looked around I wondered how the place was even still standing after all the years of neglect and abandonment. The worst part of all was the fact that it was winter and I was freezing.
For whatever reason, no matter what abandoned place you photograph, there will always be at least one item that gives clues to the buildings previous use. Here if you look closely, you can see a white ceramic plate under one of the shelves in the storage room.
One of the most striking things about photographing an abandoned building is the skeleton appearance. After years of abandonment, (and sometimes vandalism), walls will be stripped down to the studs.
After photographing numerous abandoned locations, I have developed my own certain style. Every photographer photographs things differently, using technique and experience to derive the results you want. When photographing abandoned places, I look for vintage objects from an earlier time that help to tie the abandonment to a more specific time period. Commercial buildings are more difficult to date based on the objects found within them due to the fact that items are routinely replaced and upgraded. This bathtub filled with tiles is priceless.
You can see the entire set on Flickr here.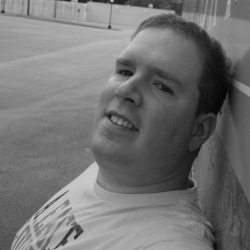 My company specializes in writing, photography, and website design. My father gave me my first camera when I was a small child, and it quickly became my most prized possession.  I was also fascinated with exploring places others rarely ever ventured, such as abandoned places, buildings, and railroad cars.
As time went on, I formed a business centered around my passion; living larger-than-life adventures, and sharing the photographic journey on my website.
Photo/Video Credits: © 2011 Thomas Slatin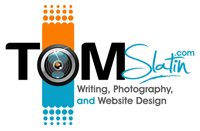 Company:TomSlatin.com
Address:226 School House Rd, Schoharie, New York 12157
Phone: 518-827-3164
Email: tom@tomslatin.com
Website: http://www.tomslatin.com/
Twitter: @twps
Flickr: http://www.flickr.com/photos/twps/
Facebook: http://www.facebook.com/tomslatincom
Here's how you can share your tips, techniques and tutorialson CurrentPhotographer.com
-