Archive for Lenses

April 4, 2012 – PRESS SUMMARY - Sigma Corporation of America, is pleased to announce that its newly upgraded 50-150mm F2.8 APO EX DC OS HSM telephoto lens is now available for the street price of $1,099.
The 50-150mm F2.8 APO EX DC OS HSM telephoto lens is the successor to the 50-150mm F2.8 APO EX DC II HSM. The updated lens now features Sigma's own proprietary Optical Stabilizer (OS) technology, which offers the use of shutter speeds approximately four stops slower than would otherwise be possible. The lens design utilizes an inner-focusing and inner-zooming system that provides convenient handling and this, along with the OS feature, makes it favorable for high-performance, handheld, close-up photography. Additionally, the Hyper Sonic Motor (HSM) ensures quiet and high-speed auto focusing, while allowing full-time manual focus capability.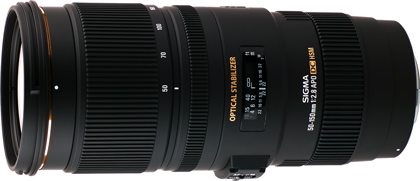 The Sigma 50-150mm F2.8 APO EX DC OS HSM Canon mounts will be available next week, while the Nikon and Sigma mounts are expected to be available by the end of April. Read More→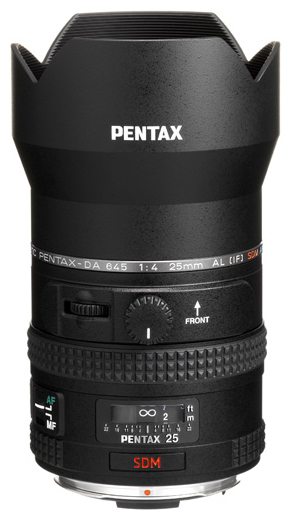 March 23, 2012 – PRESS SUMMARY - PENTAX RICOH IMAGING AMERICAS CORPORATION announced the introduction of its new DA645 25mm f/4 lens, designed and optimized for exclusive use with its popular 645D medium format digital SLR camera. By combining its ultra-wide perspective with exclusive PENTAX Super Multi-Coating (smc), Aspherical Elements (AL), Supersonic Direct-drive Motor (SDM), and all-weather (AW) construction, PENTAX has created a lens that will render super-sharp images with performance levels photographers have come to expect from original PENTAX lenses.
When mounted on the PENTAX 645D medium-format digital SLR camera body, the DA645 25mm f/4 AL [IF] SDM AW lens provides a focal length of approximately 19.5mm in the 35mm format, the widest perspective available with the 645D. Photographers now have greater creative flexibility when shooing landscapes or when photographing in confined areas with minimal room to move.
As with any quality optics, precision engineering and glass elements are critical ingredients. The DA645 25mm f/4 lens incorporates two high-performance aspherical optical elements, which provide exceptional image-resolving power with outstanding brightness levels even at the edges, while keeping various aberrations to a minimum. In addition, the lens is treated with PENTAX Aero Bright Coating to ensure an outstanding anti-reflection performance over a broader wavelength range to deliver images that are more brilliant and higher quality than those produced by previous models. Additional lens coatings and anti-reflective materials are applied to create a lens that is totally optimized for the 645D camera. Read More→


January 7, 2012 – PRESS SUMMARY – Nikon Corporation announced the release of the AF-S NIKKOR 85mm f/1.8G, a fast, medium-telephoto fixed focal length lens with a focal length of 85 mm and a maximum aperture of f/1.8 compatible with the Nikon FX-format.
The AF-S NIKKOR 85mm f/1.8G is the new addition to the FX-format lens lineup. It utilizes an all new optical design allowing users to enjoy shooting portraits with pleasing blur characteristics only possible through fixed focal length lenses. Even with a fast maximum aperture of f/1.8, the AF-S NIKKOR 85mm f/1.8G is very lightweight at roughly 350 g, allowing users to easily carry their camera around with this lens mounted. The Silent Wave Motor (SWM) ensures not only quiet autofocus operations, but also makes autofocus shooting possible when the lens is used with entry-level Nikon DX-format digital-SLR cameras such as the D5100 and D3100, which are not equipped with an autofocus drive motor.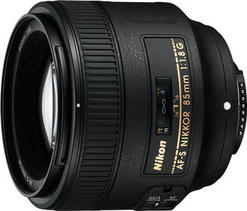 April 14, 2011 – PRESS SUMMARY - Canon U.S.A., Inc., introduced two advanced-design PL-mount lenses that address the emerging 4K production standards. Designated as the Canon FK14.5-60 wide-angle cine zoom and the Canon FK30-300 telephoto cine zoom, these precision-matched lenses incorporate breakthrough Canon optical designs that simultaneously optimize and enhance multiple imaging attributes while minimizing optical aberrations and distortions. Both lenses are also more compact and lightweight than contemporary PL-mount lenses and both feature a totally new Canon optical design that virtually eliminates focus breathing. As digital cinematography continues to accelerate for theatrical motion pictures, TV movies, episodic dramas, commercials, and other forms of digital high-resolution production, professionals will require the very best in performance and image quality. By already performing in accordance with emerging 4K production image format standards, both of the new Canon PL-mount cine zoom lenses inherently ensure the very highest performance in contemporary 2K and HD digital motion imaging.
I am a sucker when it comes to darn near anything retro. Old cars, older video games, bad sci-fi movies from the 80s, and vintage photos are all on that list of things that will stop me in my tracks too take a moment and enjoy. For this article, I'm focusing on my love of old photos. There is something about a grainy, scratched, vignetted, and overall imperfect photo from the past that really floats my boat. Perhaps this is why so many of my photos are trying to replicate aspects of this retro look.
The camera that tends to be the culprit of growing retro style photo popularity is the Holga film cameras. These are cheap plastic cameras that take some great photos with vignettes, light leaks, multiple exposures, and so much more. The issue is that you always had to buy these "toy" camera bodies and film to enjoy the Holga effect. That is until recently!
Holga has released two lenses that are specifically made to fit the Nikon and Cannon DSLRs. The HL-N is, obviously, for the Nikon while the HL-C fits a Cannon. These lenses promise great Holga effects with the convenience of your digital camera. When I heard about this, I immediately jumped all over the opportunity to snag the HL-N and take it for a spin.
When I received the box with my HL-N, the first thing I noticed was how extremely light the box was. I have ordered small Lego sets that weighed more than this. The reason for this lightness is due to the Holga lens being made out of plastic with the exception of the small front piece of glass. There are a few holes drilled out on the back to send the image to the sensor, but that is it. Even the part that mounts to your cameral is plastic. This truly brings the toy camera feel right to the DSLR world. Read More→

Feb 11, 2011 – PRESS SUMMARY - Canon U.S.A., Inc., announced two new versions of its popular Image Stabilizer (IS) super-telephoto lenses. The EF 600mm f/4L IS II USM and EF 500mm f/4L IS II USM super-telephoto lenses deliver incredible image quality at all apertures for professional photographers and filmmakers. It has been 11 years since Canon initially introduced its Image Stabilized 500mm and 600mm lenses and in that time the Company has listened to feedback from professionals and worked to implement their most desired enhancements. Replacing the current EF 500mm f/4L and EF 600mm f/4L IS lenses, both the new EF 600mm f/4L IS II USM and new EF 500mm f/4L IS II USM have experienced a drastic weight reduction making them lighter and more durable than their predecessors. Both lenses also achieve a higher level of image quality through the incorporation of two fluorite optical lens elements which help to minimize chromatic aberration and eliminate color blurring around the edges of the subject. Both new lenses offer improved Image Stabilization, providing the equivalent shutter speed of approximately four steps faster in addition to enhanced durability and operability through thoroughly re-designed optical and mechanical components.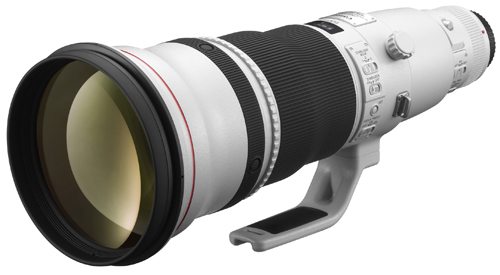 Feb 8, 2011 – PRESS SUMMARY - Canon U.S.A., Inc., a leader in digital imaging, announced the EOS Rebel T3i and EOS Rebel T3 Digital SLR Cameras, providing numerous intelligent high-end features at attractive price points. Complementing the award-winning EOS Rebel T2i DSLR, the EOS Rebel T3i, Canon's new flagship Rebel, offers fun and easy-to-use features for beginning photographers, and the EOS Rebel T3 provides a more attractively priced option for those looking to experience the pleasure of shooting with a DSLR camera. For the young enthusiast learning photography or the adult looking to learn more, Canon's new Feature Guide instruction will walk Rebel T3i users through functions and provide recommendations for various settings, a great hands-on learning tool. Point-and-Shoot users looking to step-up to a DSLR will enjoy the T3i camera's Scene Intelligent Auto mode, the most intuitive automatic camera mode available in a Canon Rebel camera to date, providing complete scene analysis and optimized settings. One of the most sought-after and requested features for a DSLR camera is now part of the new EOS Rebel T3i, Canon's three-inch Vari-Angle Clear View LCD screen, ideal for properly composing those difficult overhead shots. Comfortable, lightweight and affordable, Canon's new EOS Rebel T3 is a great camera to welcome users to the world of DSLR photography.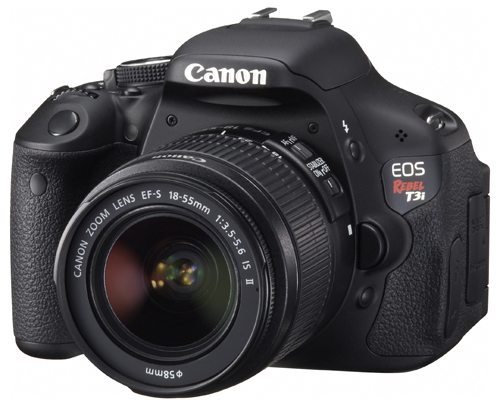 Sept 24, 2010 – PRESS SUMMARY - Lensbaby announces the newest addition to the Lensbaby Creative Effects camera products line-up, the Composer® with Tilt Transformer™ available immediately for Panasonic Lumix™ G Micro System and Olympus PEN® digital cameras and in Q4 2010 for Sony® α NEX cameras.


Sept 15, 2010 – PRESS SUMMARY - Nikon Inc. announced the addition of two new pro level lenses to the legendary NIKKOR line. The new AF-S NIKKOR 35mm f/1.4G and AF-S NIKKOR 200mm f/2G ED VR II lenses deliver the performance, reliability and stunning image quality that photographers come to expect in a NIKKOR lens. The 35mm f/1.4 and 200mm f/2 VR II produce sharp results with excellent clarity and color reproduction whether capturing still images or recording HD video. With the addition of these two lenses, Nikon has introduced a total of nine new NIKKOR lenses in 2010, reinforcing Nikon's role as the world leader in optics.
Exclusive core NIKKOR technologies play a fundamental role in the design of these two new lenses, and both feature Nikon's exclusive Silent Wave Motor (SWM) technology for quiet, fast and accurate autofocus performance. The optical construction of each lens utilizes Nikon's proprietary Nano-Crystal Coat to minimize flare – both internally as well as from backlit subjects. Further ensuring exceptional image integrity is Nikon's Super Integrated Coating (SIC) for color consistency and reduced flaring. Each lens also incorporates a nine blade diaphragm, to help achieve a dramatic separation between subject and background with a natural out of focus area (bokeh) coveted by today's image-makers. Read More→


Sept 4, 2010 – Hasselblad is running a great promotion. If you purchase an H4D-40 (either as a 80mm kit or a standalone camera) between now and September 30, 2010, they'll give you 25% off any one Hasselblad lens of your choice.

Go to http://www.hasselbladusa.com/25-off to find out how to take advantage of this limited offer.
-