May 8, 2010 – PRESS SUMMARY – PENTAX Imaging Company announced that the PENTAX Optio W90 digital camera is an OUTSIDE MAGAZINE Gear of the Year Award winner. The Gear of the Year Award is announced in the Spring/Summer 2010 Outside Buyer's Guide hitting newsstands today and remains available through September of this year.
"This is one cool camera," said Buyer's Guide editor Sam Moulton. "With rugged specs and a design that makes it look like it belongs on a mountain trail, it offers everything an outdoor adventure enthusiast could want in a point and shoot camera," added Sam Moulton.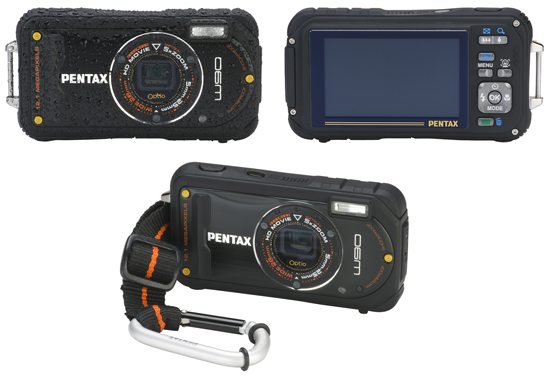 "And when the shooting begins, the W90 brings some serious photographic punch," added Moulton.
The eleventh generation PENTAX Optio waterproof digital camera is built for rugged adventure in every way. With enhanced waterproof, shockproof, dustproof, and coldproof performance, Read More→