Archive for Guest Bloggers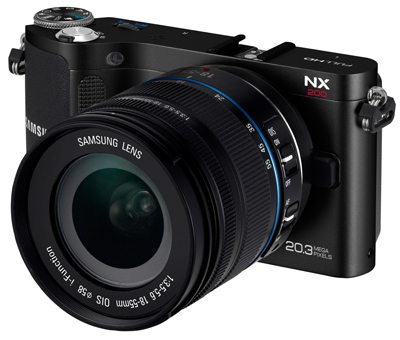 Design: Samsung has designed the NX200 to be quite sexy. Having an all black metal body, and what really stands out is the smooth curved textured grip on the right side. They have also packed in 2 scroll wheels. One on the top and one on the back, for changing settings and navigating your photos. On the top you'll find a full hotshoe. Which can be used for the included external flash, or a transmitter when using off camera flash. Look on the bottom, and you'll find the battery and SD card compartment. Under the plastic door on the left is where you'll find the HDMI and USB ports. Last but not least is the 3" gorgeous AMOLED screen, which takes up the majority of the back of the camera. It's bright, vivid, has deep blacks and works great outdoors.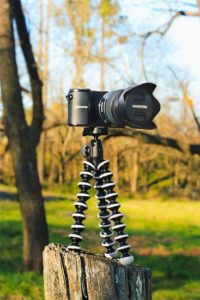 Handling: The curve and texture of the grip feel good in the hand, but the thinness of the body hurts it here. Making it difficult to hold one handed or pick up with one hand, without smashing most of the buttons on the back of the body. When holding with 2 hands though it's very comfortable. While the NX200 offers up a beautiful screen with rich blacks and colors, you'll still find yourself missing a viewfinder in certain situations. For instance when shooting moving subjects. Unfortunately they do not offer an electronic viewfinder for the NX200. One more thing you'll find missing, is anyway to tether the NX200 to a computer. There is also no way to remotely trigger the shutter. All features you may have become accustomed to if you own a DSLR. I also found the arrow keys difficult to push, which are located within the scroll wheel on the back of the camera. Users with big fingers beware.
Menus: The menu system is very visual and gorgeous. They really put a lot of styling into the menus, and made the camera a pleasure to use. You can easily navigate through the menus using the scroll wheels on the top and back. It even includes a tip overlay to help you understand the settings better, and what they do. The Fn button is undoubtedly the most useful button on the camera. Push it and it'll bring up the screen with all of the shooting settings. Allowing you to quickly get an overview of every setting and make changes. Using the back scroll wheel to move to the setting, and the top one to make any changes. Read More→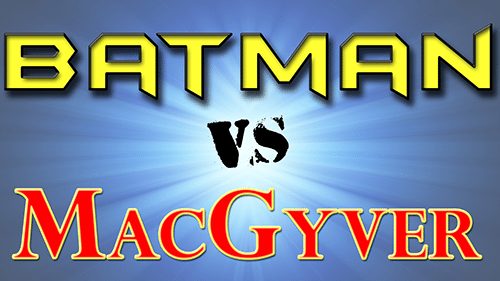 The current photographic community has two basic philosophies that are best personified by a couple of pop culture character heroes: "Batman" and "MacGyver". Neither approach is inherently better but do carry with them their own sets of pros and cons. Please keep in mind that these characters simply represent the ideal polar extremes of a spectrum; most photographers will likely relate at a bit to both but more so to one than the other. It really doesn't matter which hero you "like" more or if you like either one at all, they both have something to teach us about what it means to be a photographer.
Think about both characters for just a moment. Batman would make an awesome photographer. Batman wears all black, has an awesome computer with equally awesome screens, has a great understanding of gobos (bat signal), and has a high-tech fancy gadget for everything. MacGyver would make an equally great photographer even though he's the complete opposite of that. MacGyver always gets the job done by improvising and working with his surroundings; it isn't always "pretty and neat" but so long as he has his trusty pocket knife (sub a camera in our case) he got spectacular results. Read More→

Hot Rods and Pinup Girls kinda go hand in hand. What better place to shoot pinups than a great hot rod garage. My buddy Shawn has just this type of garage. It is packed floor to ceiling with really cool vintage stuff. Plenty to look at over here! He also has an old Chevy Gasser in there at this time. I wanted to do a set of pics where the pinup girl was working on an old car. We did a few of those and also shot a few of Bella on his Harley.
We have shot with Bella before. She is kind of a nut and fits right in with the Boudoir Louisville gang! Want proof? Be sure to check out our behind the scenes video from this shoot.
For years, I have driven past this old time country grocery store. There are not too many of these around these days. Everyone wants to go to the larger chain grocery stores. This little building is packed to the rafters with stuff. They also serve one hell of a lunch!
I knew I wanted to shoot some sort of vintage pinup girl session here, just needed to put together the pieces. Lucky for me, I have some great friends that hook me up with awesome cars for my shoots. The main car in this shoot is a 1958 Brookwood Station Wagon. There is also a Chevy C10 in the background as well. As we were shooting, a totally restored Thunderbird convertible pulled up. What the hell, I told him were to park and fired a few shots off. By the time he arrived, the sun was way past its prime.
Libby was our pinup girl. She is a true Bombshell! This is our third time shooting Libby, and definitely not our last! Be sure to grab the next issue of Retro Lovely Magazine, these will be in issue #8.
FYI, the last pic, other than my logo, is 100% unedited. Straight out of the camera!
A picture is worth a thousand words. This is a saying that many photographers live by. Photographs capture memories and help time stand still if only for a short while. As a professional photographer, you know that each shot has the potential to be "the one", so everything must be perfect. From the lighting to the location, the best pictures are those that are well thought out and planned. This means that you are constantly on the hunt for inspiration. Location, without a doubt, can make or break the picture and can also determine whether or not your clients will trust you with their precious memories. If you are looking for great locations to capture memories for clients' photo shoots, get inspired by the following tips.
Go on a drive through a historic town. Historic towns offer many options for photographers who are looking to add the "antique" edge to their photographs. I have received some of the greatest inspirations from going for a drive through a historic town. From old coffee shops to historic mom and pop businesses, there will be countless places for you to make each and every photo truly unique. Historic towns that have been preserved and are still in business are often clean and family friendly which makes them perfect for photo shoots.
Make use of the farm. You are probably thinking that making the farm a great photo location is impossible. Think again! Old red barns, wagons, tractors, etc. all make the farm a perfect photo location. This location can offer a fun experience for children and families who enjoy all things farming. It is particularly good for little boys who are on their first adventure to the farm.
A mountainous walking trail. One of the most beautiful inspirations that I have come across was on a hike up a mountain trail. If nature is your client's choice for location, a small hike may just be the answer. From pristine waterfalls to exotic plants, this location is second to none for nature lovers. Be sure to hike up the mountain before hand to find the perfect time for lighting for your photos. Wooded areas may only receive minimal light throughout the day. Read More→

-


How Should I Keyword the WHY and HOW in My Images
This is the final installment of my series on how to keyword your images to increase your stock photography sales.  All the suggestions I've made should be applied to your images, whether you're a full-time stock photographer, an hobbyist who hasn't taken the plunge into selling stock yet, or if you are managing an image library for your company, school, non-profit or group of any kind.
Today we will cover the why (concepts, emotions, actions and adjectives) and how (photographic techniques used) of your images.
If you'd like to read the whole guide to image keywording, start here: How Should I Keyword My Images.
However, if you've already read the first five parts and are dying to read the exciting conclusion, then let's get to it.
WHY
The why of the images is often as important if not more important than the actual objects in the image.  These keywords are generally describing why the people or object were worth photographing and, hence, worth buying.
For my own convenience, I've found that dividing the why into four distinct separate categories help me find more appropriate keywords. Having more discrete categories of keywords makes it easier keyword every element of the image.
I've divided the why into four categories: actions, concepts, emotions and adjectives.
Actions:  What's happening in the image, whether it's people or animals doing things, such as children eating or skipping, or an actions that is being depicted by objects, such as snow falling or raindrops splashing.
Concepts:  What's the story of the image?  Home security, achievement, globalization, or the roaring 20's are just a couple examples.
Emotions:  What are the people feeling?  Joy, love, apathy, and pride to name a couple.
Adjectives:  Important adjectives to describe the subjects of the image, such as red, shiny, expensive, bent or lazy.
Skimping on these keywords may very well mean missing out on marketing the most important part of the image–the story being told by the photo. Read More→

-


How Should I Keyword the Where and When of an Image?

Here I am again with another installment of my guide on how you should be keywording your images to maximize sales.

So, you think that the WHERE and the WHEN of an image should take about 5 seconds to cover. Well, the way most images are keyworded for these concepts, it's easy to believe that most photographers think this, but there are several layers of keywords worth using to ensure your images are looked at by as many appropriate buyers as possible.

If you're not convinced that its not worth your time coming up with as many correct keywords as possible, then you better read Image Keywording: The Best (and cheapest) Marketing You Can D0.

WHERE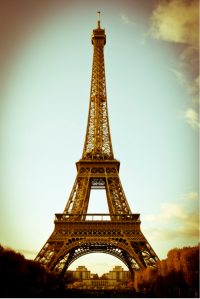 The where of the image should be easy enough.
This image is of the Eiffel Tower, but don't forget Paris, France, and Western Europe. That covers the place name, but you better also use the keywords landmark, tourist attraction and tourism. While someone might be looking for Eiffel Tower, other buyers may simply be looking for landmark Paris or tourism France. Remember, you cannot know exactly what the buyer will be searching for.
While this takes care of the proper place names, you should also use generic place keywords, such as:
exterior
interior
outdoors
studio shot
There are other aspects of WHERE the image is set that you should keyword. Read More→

-


How Do I Keyword the Objects in My Image?

This is the fourth in a series of posts about how to keyword your images. While this guide is written primarily for stock photographers who need great keywording to ensure robust sales of their images, any photographer or image librarian would do well to think about the concepts being covered.

This post will cover the details of keywording the WHAT in your images, basically anything that is a "thing" in the image, including the subjects of the image and the background things.

The first thing you should be keywording is the number of objects, animals or servings of food shown in the image.
one object
two objects
three objects
four objects
many
The object keywords should be used for the main subjects of the image, a close up of three balls. Don't try to count all the objects in the image, just the subjects. Think of a child's counting book, it should be instantly obvious what is being counted and how many there are.
one animal
two animals
three animals
four animals
group of animals
one serving
two servings
three servings
four servings
The animal and serving keywords have less strict guidelines for use. Any animal in the image should be counted, and any serving of food, as long as easily seen should be counted.
While this first step in keywording objects is pretty straightforward, choosing which objects to keyword and which to ignore is a source of debate and difficult, if not impossible, to definitively define. Read More→

-
How Do I Keyword the People in My Images II
In my last post I covered the major elements to keywording people:
Number of People that are the subject of the image.
"Industry standard" age/gender groups such as male adult and female senior adult.
Family relationship portrayed in the image.
Ethnicities or races of the people in the image.
This post will cover a lot of the other keywords you should be adding to your images of people.
Angle of View and Body Length
These two are much more important that you might think.  Editors often know what kind of shot they are looking for and these are two qualities that they are often looking for.
There are three basic angles of view:
front view
side view (profile is a type of side view)
back view
Every person has one of these angles to the viewer, so you might as well keyword it.  A few other searches at Alamy.com gave me these results:
woman: 2,580,483 results
woman front view:  282,273 results
woman side view:  158,651 results
woman back view:  54,448 results
Less than 20% of images with women in them have any angle of view keywords with them.  A rough extrapolation indicates that there are about 1,000,000 images of women that are front views that would not be shown to buyers looking for women front view.
Last week I wrote an introduction to my guide to keywording, emphasizing the reasons that you need to give some time and thought to your keywords, and there will be a direct increase in sales if you do. This week, I will delve into the details of keywording people. People are such an important part of stock images, and buyers will be searching for a lot more than just woman or boy.
A search for woman at Alamy.com returned 2,608,284 images.  Obviously way too many to search through, so buyers almost always start adding other keywords to the search.
So, for example, they know they are looking for an image of just one woman, and a search for one woman only gets 322,700 results.
But, in quickly looking through these images, they realize they need a Caucasian woman search for one woman only Caucasian gets 173,633 results.
Then the searcher adds living room and front view, and a search for one woman only Caucasian front view living room gets 520 results.
You get the idea. You need to get found in the last search because your image has a much better chance of being seen and bought. If you didn't get seen in that last search because your image didn't have one of the qualities, that's fine, it wasn't going to get purchased by that buyer anyway. But what if your image did have all those qualities, but was lacking the right keywords? Then you might have missed a sale.
Alright, let's get to the list of people qualities you better be keywording, starting with an obvious one that is often missed by photographers:
How many people are in your image?
one person: these first five keywords are used to describe the number of people who are the subject of the image.
two people
three people
four people
five people
group of people:  GettyImages divides this into small group of people, medium group of people and large group of people and you might as well follow their lead.
nobody or no people: use both, every time there are no people in the image.
background people:  use this every time there are people in the image who are not the subject of the image, whether in the background or foreground, and regardless of whether there are other people as the subject of the image or not.