Archive for Mobile Devices & Apps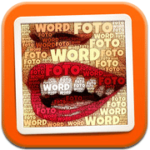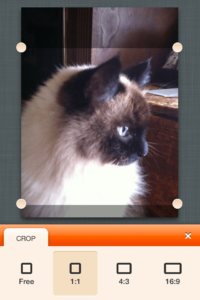 When you review IOS apps you tend to experience a sense of deja vu in that so much of what you see has already been done, and done, and done… So finding new and exciting apps to share with the Current Photographer readers becomes progressively more difficult as time goes on, and so much of what I see is just a different twist on something that has already been done–and sometimes overdone. After all, my goal in writing these reviews is to share with readers apps that I actually use. And frankly, I don't use seventeen apps that do the same thing. I select my favorite and use it.
WordFoto is not the first app of its kind that I saw. There are others out there, but I was not satisfied with them enough to actually use them for my own photos. But finding another such app ultimately led me to WordFoto.
WordFoto allows you to take or select a photo, add one or more words, and it works its magic by combining the words and photos in an attractive format. Here is a photo that I took in the app while writing this article. Yes, I stopped just now and took it, cropped it within the app, and uploaded it to Dropbox from my iPhone 4. Then I went into the "Words" menu in WordFoto and added a new word set that contains the words, "Zeke", "cat", and "meow". I selected that set then went to the "Style" menu. For this photo I selected "Classic Color" and it is ready to export to the camera roll. Read More→