And now, a first – a non-photography-specific app. But as you know, I wouldn't be posting an app review unless it was useful for you photographers.
CloudApp is available from the Mac App Store for free, and is operated via a cloud-shaped menu bar item. The concept is one of seamless sharing of virtually any file, and from a photographer's point of view, is a quick and simple method of sharing images online.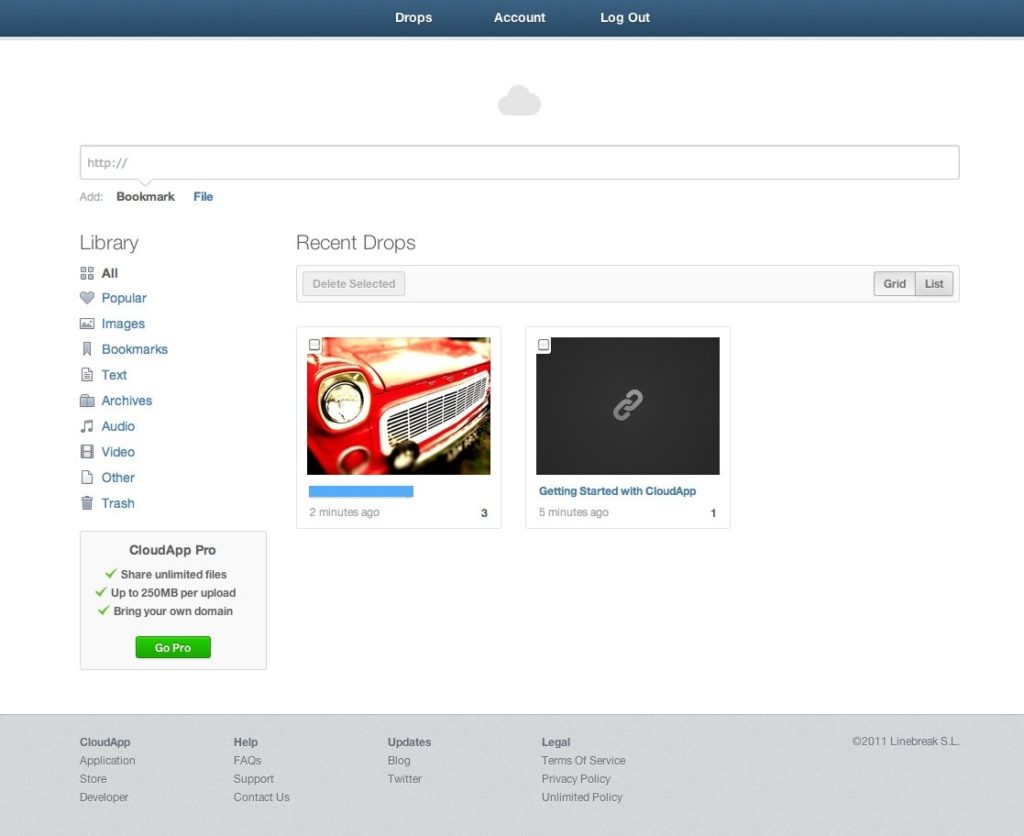 To share a file with CloudApp – supported formats include images, bookmarks, text, video and audio – all that is required is for the file to be dragged onto the CloudApp icon. This starts the upload, which seems very snappy (possibly even faster than Dropbox), and when this is complete, a desktop notification is displayed. Uploaded files are automatically assigned a (relatively) short link, which can then be used to share the file.
CloudApp's drop-down menu displays your recent file uploads, which can then be clicked on, taking you to the file in question, and in addition, all files are also accessible via an Evernote-style web-app.
For anyone who wants to share images, CloudApp is the slickest way of doing so – I certainly can't imagine using Photobucket again. Read More→