Archive for Photo Printers

In the below video, National Geographic photographer Jim Richardson talks about his experience using the Epson Stylus Pro 4900 to produce prints for his recent "Around the World" Exhibition.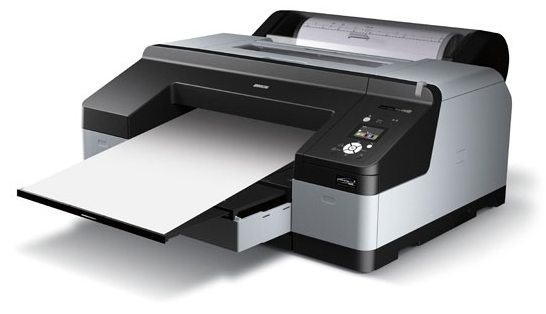 Jim Richardson traveled to nine different countries in 22 days, visiting places like the Taj Mahal, Luxor Temple, Machu Pichu, Easter Island, Australia, and Samoa. During his travels he captured amazing images, so he needed a printer with the ability to produce prints with different color scenes with incredible sharpness, saturated colors and true-to-life skin tones. Jim notes the Epson Stylus Pro was the logical choice, because not only was it able to produce prints with a high color gamut, but it also allowed for speed and convenience, especially when printing panoramic images with the roll paper feeder. Read More→


April 5, 2011 – PRESS SUMMARY - The Epson Stylus® Pro line of printing solutions is expanding once again with a wider selection of Designer Edition bundles that combine award-winning Epson Stylus Pro printers with an industry-leading EFI™ eXpress for Epson Software RIP. These bundles are engineered to deliver powerful yet easy-to-use solutions for professional graphic designers and photographers, enabling them to print their creative visions as they see them. The Epson Stylus Pro 4900 Designer Edition is now joined by the Epson Stylus Pro 3880, 7890 and 9890 Designer Editions.