Archive for Boudoir Photography
Many people who start off in photography as a business will take every single dollar that comes their way. I know because I did, we all have to make ends meet. I started off with the goal of shooting weddings as my profession. I remember what I paid my wedding photographer and thought I could make a good living doing that. I started doing some engagement photography and worked my way into booking weddings. I had shot about 3-4 weddings when I realized wedding photography was not for me. I continued to do it because I loved photography and remembered how much I wanted to do it as a career.
Eventually I had a few clients ask for some boudoir photos as wedding presents. I admit I had given my husband a set for our big day. So I obliged and started doing my research on how to give my clients the best images possible. I did my homework and looked at styles from photographers across the country. I picked what I liked and what I found appealing to me. Then I sculpted it to fit what I envisioned. My first 3 clients shoots went great and I decided I wanted to post a gallery on my site so I could book more of these clients. Since many of my brides had their grooms shop my site for their wedding day photographer, I chose to make a whole new site devoted to boudoir so they wouldn't have their surprise spoiled. This was the best decision of my life. It might not fit the bill for you and your business, but for me, it's exactly what the doctor ordered. Read More→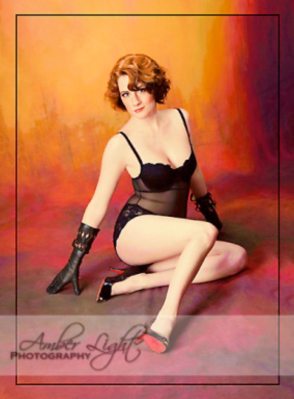 I love shooting boudoir. I got into it by accident several years ago. I had a client who had just changed their life. They liked my portrait work and asked if I did, or would like to do, a Boudoir shoot with them. Never having done it, I said, 'Why not?! Sounds like fun!' And it was. It was like doing a fantasy shoot with fashion, fun and playing with lighting like I'd never done before.
When it came time to do the viewing of the images we made, the client was silent. I was worried. And at the end of the show, she burst into tears!
My first thought was 'Oh my God, she hates them! I'll never do boudoir again!' However, it turned out she had never seen herself as beautiful, until she got those portraits done. Seeing her beauty on film had an impact that could not be measured. It changed her entire body image as well as self confidence. And it made me realize how much potential we have as photographers to change people's lives for the better. After that I changed my business, and now, 10 years later, Boudoir is one of my favorite specialties. Read More→