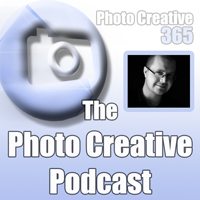 The UK professional photography podcast. This week we have something a little different! I went to see contemporary family portrait photographer Kels Noades who has quit her teaching job and is now taking her photography business full time.
Kels Noades – KJ Photographic
Kels has worked professionally as a photographer for over 13 years, doing work for publications such as Elle, Marie-Claire, Touch, The Express Newspaper, The British Journal of Photography, City Life, Baby Surrey, Hampshire & London Magazines and Surrey Life among others.
Starting off predominantly in Fashion photography Kels has now moved on to family portraiture in her purpose built studio in New Malden. She still manages to make time for photographing celebrity golf events, raising two children and even organising a baby fair!
If you are based in the London area and would like to be interviewed for The PhotoCreative Podcast then drop me an email
We hope you enjoy the show and would appreciate any feedback you may have. Send your questions and comments to Michael on Twitter @memorygate or via email info@photocreative365.com


Subscribe to The PhotoCreative Podcast in iTunes or from our RSS feed.
You can listen to this episode by clicking the play button below.