Archive for Product Photography
As a photographer my preferred line of work is in the studio, taking shots of people and products. My aim is to always create images that need a minimal amount of post production. This not only saves me time but I feel it forces me to be a better photographer. If I take my time composing a shot with consideration to how it's going to end up looking on my screen or in print then hopefully it will come out right with minimal post production work. It's not easy to do this and far too often I hear people say 'ah that will do, I can Photoshop it out'. True, with the right skill set on Photoshop there is very little that is not possible these days. But does that make you a better photographer, no it makes you a better illustrator or image retoucher or essentially a lazy photographer!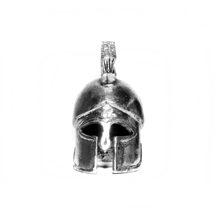 If you can get an image spot on with minimal editing why would you not choose that path? Unless you are more of a photo retoucher and enjoy editing image after image why do it? Well an answer to this question may lye in the economic climate of todays world. Businesses are having to become very clever in their marketing strategies and to keep on to of the game they need something fresh and new. Good photographers are no different; constantly on the look out for new ideas, new challenges and finding a niche or edge over the competition.
So you're a product photographer and your client is looking for something different or fresh for their website, why not offer 360º Product Photography? Read More→