Give it Your Best Shot – Environment Photography Competition
By
This contest is open to all entrants worldwide and has a very broad topic: environment. For this contest, you can snap a photo of practically anything! Feel free to photograph your environment or that of others. Share what surrounds you. The winning photograph will be published on the website for the sponsor Silicon Beach Training and the winner will earn a free public one or two day training course. Photos are due by May 27, 2011. Good luck!
Be sure to check out our Calendar of Events to keep track of photo contests and deadline dates.
-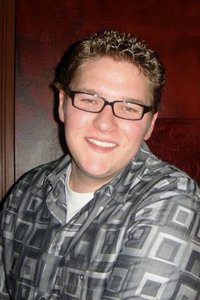 I am an amateur photographer who enjoys photographing a variety of subjects. There is no certain look to my portfolio. It varies from buildings, to clouds, nature and random objects. If I find something to be interesting, you can bet that I will try to photograph it.
I have been taking photos for as long as I can remember. But, late 2009 is when I started to really act on my passion. I carry a camera with me everywhere I go so that I don't ever miss an opportunity to capture something amazing.
Email: avery@avesthephotog.com
Website: http://www.avesthephotog.com
Twitter: @AvesThePhotog

Photo Credit: © 2010 Avery Chantos
Here's how you can share your tips, techniques and tutorials on CurrentPhotographer.com
-