Give it Your Best Shot – GreatOutdoors!
By
Here is another opportunity for photographers that love the outdoors! This is the Great Outdoors Photo Contest. There are 5 categories to enter that include locations such as beaches, parks and outdoor sports. The entry deadline is May 23, 2011; however, an extended entry fee of $10 can be paid after that date allowing entry up to June 2, 2011. Amateurs will pay an entry fee of $12 and professionals will pay $35. Good luck!
Be sure to check out our Calendar of Events to keep track of photo contests and deadline dates.

-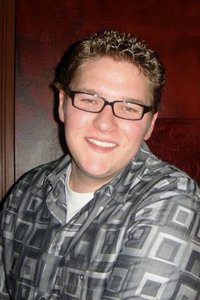 I am an amateur photographer who enjoys photographing a variety of subjects. There is no certain look to my portfolio. It varies from buildings, to clouds, nature and random objects. If I find something to be interesting, you can bet that I will try to photograph it.
I have been taking photos for as long as I can remember. But, late 2009 is when I started to really act on my passion. I carry a camera with me everywhere I go so that I don't ever miss an opportunity to capture something amazing.
Email: avery@avesthephotog.com
Website: http://www.avesthephotog.com
Twitter: @AvesThePhotog

Photo Credit: © 2010 Avery Chantos
Here's how you can share your tips, techniques and tutorials on CurrentPhotographer.com
-