Grab Some Friends and Check Out Hipstamatic Disposable
By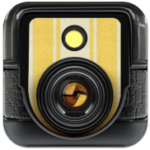 Remember disposable cameras? Some people still use them, I suppose, but since everyone now has a camera on their phone we don't see them used like we once did. Some of those photos are still framed and on display in our house. Have you ever been to a wedding where each guest was given a disposable camera to capture the moments of the event? Just before my wife and I left on our first cruise my mom gave me a panoramic disposable that we had a lot of fun with. Some of those photos are still displayed in our home.
Hipstamatic has brought us a taste of disposable camera magic with Hipstamatic Disposable. Here's the scoop. There are two types of cameras in the free version of the app. Additional cameras may be purchased within the app. You simply select from the D-Fault or D-Lite options. You can then select a color sticker and add a descriptive label on the camera. Here's the fun part. You can connect with your friends on Facebook and share the roll of film. If you don't use Facebook (like me and about four other people), then you are out of luck on the sharing part, but you can still use the app and keep it all to yourself. The advantage to connecting on Facebook is that it allows you to unlock another free camera.
The camera itself is refreshingly simple. Two buttons: a big shutter release button and a smaller flash button. The only other control is a slider that adjusts the amount of Hipstamatic effect. The limiting effect of 24 frames might prompt us to take more time and effort in composing our shots. And the ability to share with friends is another cool option. Too bad you have to be a member of Facebook to take advantage of it.
Check out this free application and share your best shots with your friends. Since photos save to my camera roll I share mine on Twitter and Instagram. My user name is @manualdslr. If I am not following you let me know your user name and I'll check yours out also.
Enjoy! All the best…Mike
-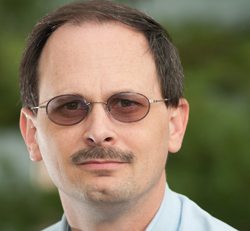 A college administrator by profession, Mike Kennamer enjoys the opportunity to take photos and improve his skills by shooting events at work, church, and for friends. He enjoys landscape photography, portraiture and is starting to dabble in HDR. His current photography project involves learning to control flash manually. "My goal", according to Kennamer, "is to be the best photographer I can be."
Kennamer is also the President of Kennamer Media Group, Inc., a provider of traditional and online media, specializing in the healthcare industry. On CurrentPhotographer.com he writes about iPhone and iPad applications for photographers.
Company: Kennamer Media Group, Inc.
Phone: 256-273-9845
Email: mike@kennamer.net
Website: http://www.kennamermediagroup.com
Blog: http://www.manualdslrproject.blogspot.com
Twitter: @manualdslr

Photo Credit: © 2011 Mike Kennamer
Here's how you can share your tips, techniques and tutorials on CurrentPhotographer.com
-