For as long as I can remember I have watched "A Capitol Fourth" on PBS, every 4th of July.  I love the music and the fireworks with Washington, DC and all of the monuments as a backdrop.  Since I was a little girl, I dreamed of sitting on the National Mall, on the 4th of July, experiencing it all firsthand.  Unfortunately, as I have gotten older (and acquired more camera equipment) my tolerance for being crammed into large crowds of people has decreased.  The idea of spending a hot, July day sitting on the grass with 80,000 of my closest friends makes me hyperventilate a little.  But I REALLY wanted to see those fireworks.  So I started doing some research and I found a way to make it work.
My husband and I traveled to Washington, DC in July 2009.  We reserved a room at the Key Bridge Marriott in Arlington, Virginia and requested a room with a view of the Washington Monument (my husband had stayed at this hotel before on business and knew it had the right view, but I was also able to find hotels with monument views via Google).  Our room had floor to ceiling windows with a clear view of the Washington Monument and Lincoln Memorial, as well as the Key Bridge and the skyline of Georgetown.  It was perfect.
On the evening of the 4th we went out for a nice dinner.  I made sure that we got back to the hotel room with plenty of time to set up.  It was at that point I realized I forgot to bring a tripod.  I got creative – I pushed a nightstand in front of the windows, put the trash can upside down on top of the nightstand and put the phone book on top of the trash can.  Then I put my camera on top and checked out the view – everything lined up just right.
Once my makeshift tripod was in place, I took some test shots.  I knew a long shutter would be necessary and I didn't have a cable release so I set the self-timer to shoot on a 2 second delay and manually focused on infinity (f7.1, ISO 200 and ended up with a 2 second shutter time).  I turned on the TV to PBS and waited for the show to begin.  As soon as I started seeing fireworks I started hitting the shutter and I just kept hitting it every time it finished an image until the fireworks ended.
Because of the 2 second timer delay and the 2 second shutter time, I'm sure there were some shots that were missed.  But I got to see the Capitol fireworks and I captured many good images (in my opinion) of the fireworks over the Washington Monument and Lincoln Memorial.  How patriotic is that?  And I did it all in a comfortable, air conditioned hotel room – it just took a little research and planning.  It would have been easier with a good tripod and shutter release and I may have gotten more images, but it was still a fun and worthwhile trip that provided me with some of my favorite photos I have ever made.
no images were found
–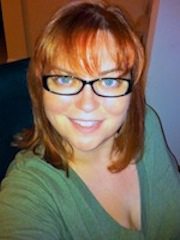 Gabriel Leigh Studios was established in 2009 as a photography studio specializing in travel and commercial stock photography.
Andrea Gonzales has been in love with photography and travel for as long as she can remember.  After several years of hard work she was able to leave the daily 9-5 grind in July 2010 and now travels as often as possible.
Company: Gabriel Leigh Studios
Website: http://www.gabrielleighstudios.com
Twitter: @GLeighStudios
Facebook: http://www.facebook.com/pages/Gabriel-Leigh-Studios/113471438698423

Photo Credit: © 2011 Andrea Gonzales
Here's how you can share your tips, techniques and tutorials on CurrentPhotographer.com
–