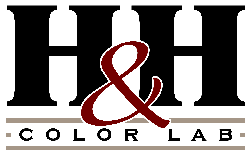 During Digital Photography Café's live WPPI 2012 coverage this past month, Joseph Cristina and I had the opportunity to chat with David Drum from H&H Color Lab about how they use Inbound Marketing to grown their business.
In the below video you'll see a great presentation about Inbound Marketing from Social Media Sensi Georgia McCabe. She gives an overview of what exactly Inbound Marketing is and also demonstrates how H&H Color Lab uses it to build trust within the photography community.
We also stopped by H&H Color Lab's booth to check out some of their latest products including their really cool custom printed iPhone cases.
Be sure to stop by their website at HHColorLab.com to check out all of their products and don't forget to check out all of their great educational resources. You can also connect with them on Twitter and Facebook.
–
Designer, photographer, co-host of The Digital Photography Cafe Show, founder of Current Photographer and overall tech geek.
Latest posts by Trevor Current (see all)