Introducing Jim Denham and Behind My Eyes
By
I'm Jim Denham and I'm a photographer. There, I said it. They say that admission is the first step in the process, right, so I'm admitting it. I'm a photographer. There was quite a time of denial several months ago where if someone asked if I was a photographer, words like "not really" or "sort of" were spouted, but the denial phase has come and gone and yielded to the acceptance phase.
OK, I'm not in any 12 step program for fixing my photography addiction, but I probably should be. It is an addiction. And the addiction is not just focused (pardon the pun) on any one type of photography – it's all kinds. Family, events, street, action, HDR, macro…I have even shot one wedding, and I LOVED it! That's right, you know that's a sign!
So what got me here? I blame my kid. He gets blamed for everything else that happens so why not this, too? Well, it's actually legit and is likely the same cause as others who have gotten into this wonderful art. We have a kid and we want to document his life, so we go out and buy a point and shoot camera. Then he starts walking/running and that camera doesn't perform well enough anymore, so we need to get one with more reach so we don't have to keep up with him. The new one comes with a class on how to take better pictures, and that's the beginning of the end.
The addiction didn't really take place, though, until I first saw an HDR image from Trey Ratcliff. The internet is such an enabler! I HAD to learn how to do that, and the guy shared his entire workflow online. For free! And it could be done with just about any camera, so there I went. That lead to a DSLR, then someone asked if I would take pictures of their family, then another, then a wedding. I was hooked.
The thing about photography that has hooked me is the unleashing of the creative side of my brain. It still struggles to come out, but this form of art has allowed me to explore a part of me that had not been tapped before. That could be the main reason I LOVE HDR – it allows me to bend reality a bit and take some creative freedoms with it. But there's not much about photography that I don't like. Gear, magazines, online training, etc.
OK, so you get the picture (another pun unintended), Jim Denham loves photography. So what's this Behind My Eyes all about? The title idea was inspired by the first two lines from Ordinary, a song by Train on the Spider-Man 2 soundtrack. "Whose eyes are mine behind, I don't recognize anything that I see." I loved the idea that eyes are merely lenses we stand behind and look through, but what's behind them and how it processes what the eye sends to it is what we really see!
So, the title Behind My Eyes refers to how that stuff behind my eyes and between my ears processes photographic information. In other words, what I think, feel, see, etc. as it relates to photography. News, gear, websites, tips, pictures, whatever, if it relates to this great art and triggers my interest, I'll write about it, and share my opinions based on my experiences and beliefs.
But the idea here is not to give information, it's to share information. I'm still relatively new to this industry and I've learned a great deal, but there's still so much more out there to process (and there always will be). So that's where you come in. I'll share a post, idea, product, etc., then you let what's behind your eyes process it, and possibly trigger a comment sharing your experiences, ideas, etc. If it all works out, maybe we both learn something. That would be awesome!
I can't thank Trevor enough for giving me this opportunity to connect with the Current Photographer readers and contributors. This site, its contributors and its readers are a great resource to the photography community and I hope my contribution helps to maintain that!
-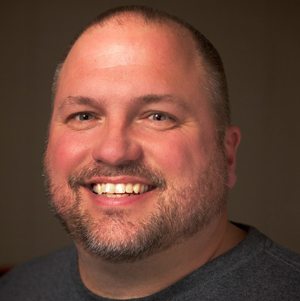 Family, event and fine art photographer in the Twin Cities area of Minnesota. HDR is my first love, but have not found a type of photography I didn't like. Love learning as much as I can and sharing what I learn, along with my opinions, of course. Addicted to social networking and connecting with other photographers (and other folks, too) through it.
Company: Jim Denham Photography
Phone: 651-340-1971
Email: jimmy.b.denham@gmail.com
Website: http://www.jimdenhamphotography.com
Twitter: @Jim_Denham
Facebook: http://facebook.com/jimdenhamphoto
Google+: https://plus.google.com/?tab=mX#104121609875372820045
Here's how you can share your tips, techniques and tutorials on CurrentPhotographer.com
-

Related Posts