Marketing Campaigns for Photographers – The School Fair Set-Up
By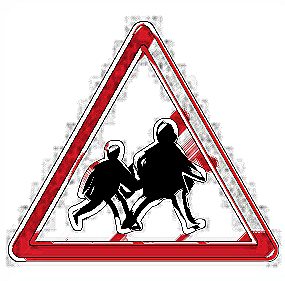 Whilst working for a high street portrait studio franchise a few years ago this marketing campaign was suggested to us from our head office as a summer campaign. For the most part it worked quite well but there could have been some improvements so I've included those in this article.
The reason I like this campaign is that not only are you promoting yourself within your local community but it can be very good for data collection. To start off you need to do a bit of research.
Identify your local primary schools and find out who organizes the fundraising events. I would do this early in the year as you are going to want to approach your points of contact in early Spring.
The Offer
In return for a stand at the school's summer (or even spring) fair you either pay the asked fee or offer a percentage of your profits taken on the day towards the school's fundraising. These are charity events so it is important to be flexible and to fit in with what the event organisers have planned. Some organisers will simply ask if you can take some pictures of the event in return for your stand and if this is the case then make sure you have another photographer or someone to man the stand when you are doing this.
Your Set-Up
A mini studio set-up offering quick and affordable portraits works well and creates a buzz. Ideally you'll want to be able to shoot, print and sell images onsite so a laptop and dye sub printer are worth taking with you. Always ask about power supply as many fairs are outside and power is not an option. If this the case then using flash guns for lighting and having an extra power pack for your laptop works just as well.
If you are not offering onsite printing then having people pick up their prints from your studio is also an option and a great way to get them through your door.
As well as the studio set-up have a selection of printed examples on display. Also include any promotional material or offers you have in place. Treat your stand as a way to create bookings for the studio rather than to make lots of money off print sales.
You might want to create a promotion which is unique to the event such as a free print if they book as session. If you are doing this then offer the print refund when they come to the studio otherwise they will probably not turn up!
It also a good idea to work with a face painter or similar as it creates something different for the images.
Don't charge too much for the pictures as it's unlikely the fair attendees will bring much money with them. Remember, your competition is a 50p coconut shy and swing boats!
As I mentioned collecting data is really what you are after so offering a prize draw or even taking email addresses to direct parents to an online gallery after the event is a great way to do just that.
However you implement your campaign play the numbers game and speak to as many people as you can!
-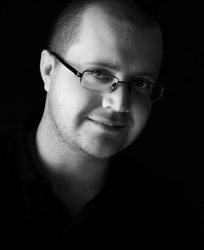 I divide my time between being a photographer, retoucher, photography blogger and podcaster. Deep down I like to consider myself a portrait photographer and in my short 10 ten years in the business I've taken over 100,000 people's studio portraits. When I'm not taking pictures I'm writing about it, most of my rambles can be found daily at http://photocreative365.com.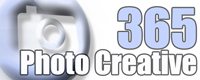 Phone: 07714327862
Website: http://photocreative365.com/
Twitter: @memorygate
Facebook: http://facebook.com/PhotoCreative365
Photo Credit: © 2010 Michael Shilling
Here's how you can share your tips, techniques and tutorials on CurrentPhotographer.com
-