Merge Colors and Shapes with Photo Mates IOS App
By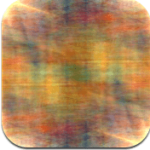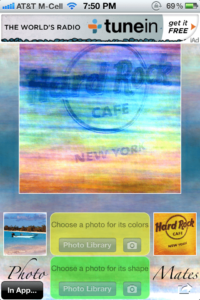 We all have our favorite photo effects applications; and I have reviewed a number of them here. Recently I ran across an app that works a little differently than most. Photo Mates for IOS lets you merge the shape of one photo with the colors of another. It is not simply an overlay, but works much better than you might expect.
The app is simple to use. You simply choose a photo for its shape (either from the camera or camera roll) and serve a photo for its colors (again from the camera or camera roll). The app does the rest. Your only option for output is to send it to the camera roll, and there is no way to make adjustments.
The app is free and ad supported. You may choose to remove ads through an in-app purchase.
The key to its use is to find a photo with a simple shape and another with vibrant colors. Using a busy photo for a shape will make it look overdone, as will using a photo with lots of colors. The app can be a bit frustrating in that you cannot select or sample the colors that you wish to use. So you might have a picture with a clear blue sky and the app samples a darker area in the shadows.
This is a fun app if you have time to find just the right combination of shape and color. And at free, the price is right. You might want to check it out.
All the best…Mike
-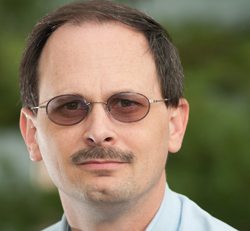 A college administrator by profession, Mike Kennamer enjoys the opportunity to take photos and improve his skills by shooting events at work, church, and for friends. He enjoys landscape photography, portraiture and is starting to dabble in HDR. His current photography project involves learning to control flash manually. "My goal", according to Kennamer, "is to be the best photographer I can be."
Kennamer is also the President of Kennamer Media Group, Inc., a provider of traditional and online media, specializing in the healthcare industry. On CurrentPhotographer.com he writes about iPhone and iPad applications for photographers.
Company: Kennamer Media Group, Inc.
Phone: 256-273-9845
Email: mike@kennamer.net
Website: http://www.kennamermediagroup.com
Blog: http://www.manualdslrproject.blogspot.com
Twitter: @manualdslr

Photo Credit: © 2011 Mike Kennamer
Here's how you can share your tips, techniques and tutorials on CurrentPhotographer.com
-