New Media Photographer Podcast 167 – Is Social Media Slowing Down?
By
Rosh Sillars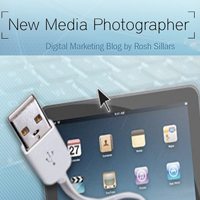 Podcast hosted by Rosh Sillars Photographer
-
This week's show notes:
Is social media slowing down, new WordPress stats, should you still use keyword meta tags?.
-
-
-
Like us on Facebook (video updates)
New Media Photographer Twitter @roshsillars
Comment line: 64-newrosh – 1 (646 397 6741)
Email New Media Photographer


Subscribe to New Media Photographer in iTunes or from our RSS feed.
You can listen to this episode by clicking the play button below.

-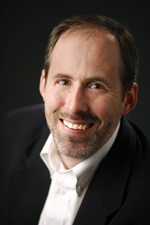 Rosh Sillars is a veteran photographer with a photojournalism background specializing in people, food and interiors. He earned his BFA in photography at the College of Creative Studies (CCS), Detroit. Rosh offers his services to traditional media, new media and corporate clients. He owns the creative representation firm The Rosh Group, Inc. and teaches photography at two universities and serves as a marketing and social media consultant for Synectics media.
Rosh started his first podcast (audio over the internet) in 1999 on business tips hosted by the Rosh.com web site. His first social media business relationship began in 1997. Sillars has co-hosted the Prosperous Artists podcast and blog with writer Dean Ladouceur since early 2007. Other related projects include Citynet Magazine (print and online magazine 2000-2001) and mysuccessradio.com (Internet audio portal 2003-2004). Rosh is a university social media instructor, currently he has combined his two passions new media and photography to host NewMediaphotographer.com (2008- present). He is the coauthor of the book "Linked Photographers' Guide to Online Marketing and Social Media", published by
Cengage Learning 2010.
Company: New Media Photographer
Phone: 248 677 1080
Email: rosh@rosh.com
Website: http://www.rosh.com
Blog: http://www.newmediaphotographer.com
Twitter: @RoshSillars

© 2011 Rosh Sillars
Here's how you can share your tips, techniques and tutorials on CurrentPhotographer.com
-

Leave a Reply