LensFlare35

LensFlare 35 is a community for both amateur and professional photographers to stay informed, network, and leverage tips and techniques from today's most admired photographers and filmmakers. Episodes are designed to make relevant information available in short, entertaining segments. Topics range from developing an artistic style, digital darkroom techniques, strategic marketing trends, tips and tricks from the masters, to the latest technology gadgets.
If you have a topic of interest that you would like us to explore in an upcoming show – drop us a note at editor@lensflare35.com or fill out our contact form.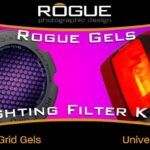 ExpoImaging distributes designs and manufactures unique and innovative imaging tools for digital photographers. From portable lighting accessories such as the Rogue 3-in-1 Honeycomb Grid, Flash Benders and the Ray Flash ring flash adapter, to color management tools like the ExpoDisc; their products provide new and creative options that help photographers improve the quality of their images.