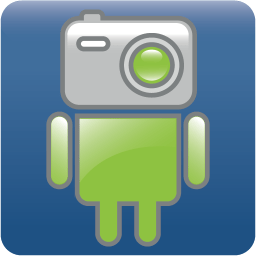 Both the fortunate and unfortunate thing about smart phones (esp. Droids) is there are tons and tons of apps out there. So far as photography goes, I have not found an app that does everything (yet!)
This week I am going to tell you about and review the features of an app called Photoaf. It strictly does one thing…makes panoramas. I have been looking for a good panorama app since I moved from my Envy3 over a year ago to the Droid.  As the Envy3 has a built in panorama feature.
Once you install and launch the app, the menu is pretty simple and the app is very easy to use. The menu and controls are rather straight forward which is always a good plan. Making the panorama takes a bit of practice but it turns out pretty good, more on that later.
When launching the app you are presented with a menu with 6 main buttons and two smaller buttons for "help" and "about". Lets go through the function of these buttons.
The first button starting from the top left says "Create Panorama". If you click this button a new window pops up and asks you to give a file name to your panorama. A default one is generated and you can use it or erase that and create your own. Once you have come up with a name for your file, the camera window will launch which is very similar to your default camera on the Droid, with some helpful additions. Read More→