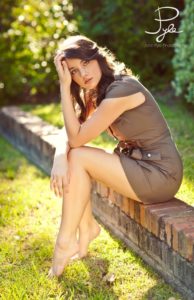 Any good business plan includes targeting the right customers. You may not want to open an ice cream store along the Iditarod trail in Alaska or start up a VCR repair store.
Although these may seem like silly obvious examples, they do bring up a good point. Who are you targeting in your photography business and senior market?
Knowing your customers and your market is important. And realizing that not everyone is your customer is even more important. Some people do not value photography and some people just may not value your photography. So how much time should you invest (or waste) trying to convince the wrong (fit for your business) people what you and your work are worth?
The first step is to understand that people pay for what is important to them. "Too expensive" doesn't necessary mean that they don't have an adequate amount of funds to exchange for a good or service. It may just mean they don't see the value of what you are selling or what your business provides. And it can also mean that they don't see the value or place any value on photography.
As an example, there is a chain soup/salad/sandwich store that opened up in our town a few years ago. It costs us nearly 20 bucks to eat there. This place is "too expensive" for me. Why? Because I don't value what they have to offer. Not because I can't afford it. At this place you stand in line to give your order and sit down. Then you get back up when they call out your name to get your order. Then you get back up each time to fill up your drink (and to get napkins, etc.) Finally, after you are finished, you have to clean up your own table and put the bowls, plates, silverware, and trash away. Now I will gladly pay triple the amount (of what we would pay at this place) at our favorite restaurant because I see the value in eating there. Read More→