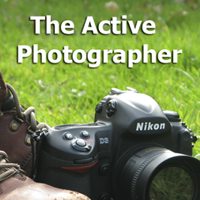 This week: I'm taking some time out over a weekend, but can't resist packing one of my favourite film cameras, just for fun.
It's very tempting to take a good deal of camera equipment when going away for a few days – but unless you're specifically going on a photography excursion, I always think it's nice to take just a simple one-bag set-up, just to satisfy the photographer in you.
–
–
Some quick links to things mentioned today:
Music featured in this episode is courtesy of Matt Stevens. You can check out more of his work here.
We hope you enjoy the show and would appreciate any feedback you may have. Send your questions and comments to Giles on Twitter @GilesBabbidge or via email.


Subscribe to The Active Photographer podcast in iTunes or from our RSS feed.
You can listen to this episode by clicking the play button below.