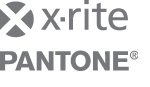 August 25, 2011 – PRESS SUMMARY – X-Rite, Incorporated announced a $150 cash back promotion for X-Rite customers who want to upgrade their i1Match, ProfileMaker or MonacoPROFILER software to i1Publish which contains the next generation i1Profiler color management software. i1Profiler delivers an entirely new, flexible user defined experience to generate the highest quality ICC profiles for unrivaled color accuracy.
Fully supporting the new Mac OS X 10.7 Lion operating system, the latest version of i1Publish is a fully-featured ICC profiling solution that includes i1Profiler software, ColorChecker Camera Calibration software, PANTONE Color Manager software and two ColorChecker targets – ColorChecker Classic and ColorChecker Proof. i1Publish quickly and easily creates custom profiles for cameras, monitors, digital projectors, and RGB, CMYK and CMYK+4 printers, ensuring color accuracy from capture to output. It also features new assurance validation and verification functions using digital standards.
Users of i1Match, ProfileMaker and MonacoPROFILER users will see improved color quality thanks to a new engine that creates highly accurate profiles for the truest color all the way from capture to output. A new user interface features both basic and advanced modes to give users the flexibility they need. It's easily customized and enables users to save and share workflows or workflow components.
The following enhancements are what users who upgrade to the new i1Publish can expect: Read More→