As a professional are you more knowledgable of your "perceived" competition than you are of your customers and your own business? If that is the case then why are you shocked when your "perceived" customers go to your competition?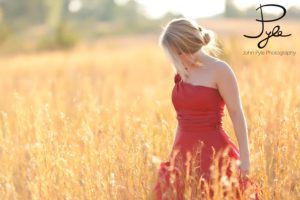 The photography business and senior business has gotten extremely competitive. I am grateful for being in a competitive business in the past. My wife and I spent ten years in pharmaceutical sales before becoming a full time photography studio. There is no doubt that you need to know your competitors (the real ones) and what you can offer that they don't. But use your limited resources (e.g. time) to explore creativity, learn business, and promote yourself instead of obsessing over any competition.
As an entrepreneur and a small business owner there is nothing more important than the success and happiness of your customers. Everything else plays a role but nothing else is more important to the lifeline of your business than the exchange of a customers' hard earned money for your services. That is how your business keeps it's door open. If that fails then so do you.
Focus your efforts where they need to be focused. Read More→