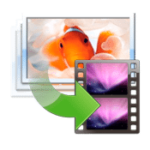 Most of us take photos of family, of our holidays, or big events, and these photos hold many memories, hence you want to share them. You upload them to Flickr or Facebook, you email them to your friends, and you might even get a few prints done for your Nan. But since the invention of the slide projector, no other way of exhibiting pictures has been as enthralling as a slideshow.
iPhoto, all-rounder that it is, has a fine slideshow builder, which is getting better with every edition of iLife. iPhoto's effort, however, isn't comprehensive, and so there is room for other apps to fill the void. Xilisoft Photo Slideshow Maker is one such app, but is it the offering you should invest in?
Xilisoft doesn't trump iPhoto on looks – it's a very 'PC looking' app. Looks, of course, aren't everything, however, and Xilisoft is pretty slick at loading pictures. Once you've chosen the photos you want to use, Xilisoft provides a fairly simple route to slideshow. After arranging the order of your images, you can adjust the length of time each photo is displayed, and the transition length between photos, in milliseconds. You can also control which transition styles are used (although the possibilities in this area are rather limited when compared to iPhoto's range), and whether you want a Ken Burns-style zooming effect.