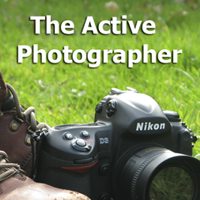 This week: I'm talking through the second selection process for the pictures I recently shot of my good friend, musician Tom Kent.
Rather than describing the adjustments being made as I edit individual pictures – I'll be doing that in the coming days – I'm explaining what thoughts and concerns I have at this stage. Not every picture will make the cut and in this episode, I'm explaining why.
.
.
Some quick links to things mentioned in this show:
Music featured in this episode is courtesy of Matt Stevens. You can check out more of his work here.
We hope you enjoy the show and would appreciate any feedback you may have. Send your questions and comments to Giles on Twitter @GilesBabbidge or via email.


Subscribe to The Active Photographer podcast in iTunes or from our RSS feed.
You can listen to this episode by clicking the play button below.