The Behind-the-Scenes Video
By
This is one of those marketing campaigns that can work for pretty much any photography discipline but for today's article we're using wedding photgraphy as an example.
What questions do prospective wedding clients ask when they first meet you?
How easy is it to explain what you do and how you work?
You can answer these questions and more with the simplest of things….. a behind-the-scenes video.
One of my favourite photographers here in the UK has done this brilliantly. Wedding photographer Dave Nunn has three videos on his site which are certainly worth a peep:
Makes it look easy doesn't he?
We can share all the images and articles we like, but there's nothing quite so effective as a simple 5 minute video.
I would recommend getting a professional videography team to shoot and edit your video for you. It can be a great networking opportunity so make sure you find the right company to work with.
The video can be a great marketing vehicle for the videographers so make sure you negotiate a good price and that they are someone you would happily recommend.
Alternatively there's no reason why you can't take advantage of that video function on your DSLR.
After you've made your video then share share share.
Put it one Facebook, YouTube, Vimeo…. you could even share it here at Current Photographer.
This is the thirtieth in our series looking at different marketing campaigns for photographers.
Also in this series:
If you have any campaign ideas or suggestions then please use the comments or email me at info@photocreative365.com
-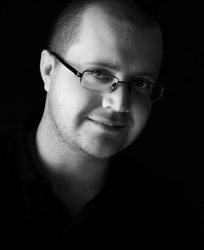 I divide my time between being a photographer, retoucher, photography blogger and podcaster. Deep down I like to consider myself a portrait photographer and in my short 10 ten years in the business I've taken over 100,000 people's studio portraits. When I'm not taking pictures I'm writing about it, most of my rambles can be found daily at http://photocreative365.com.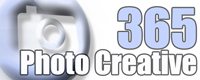 Phone: 07714327862
Website: http://photocreative365.com/
Twitter: @memorygate
Facebook: http://facebook.com/PhotoCreative365
Photo Credit: © 2010 Michael Shilling
Here's how you can share your tips, techniques and tutorials on CurrentPhotographer.com
-