Vintage Video Effects with 8mm iPhone App
By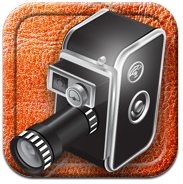 One of the coolest advantages to writing reviews of photography-related iPhone applications is that I am on the constant lookout for apps that will be helpful for photographers. As my iPhone sometimes struggles under the pain of being loaded with so many apps, I have the great benefit of having plenty to do on four-hour flights across the country.
I discovered 8mm a few weeks ago, but haven't had much of a chance to try it out on anything very exciting. Watching cats sleep might not show this app in its best light. So I waited until I surprised my wife with a trip to Las Vegas and Zion National Park to try this one out. Unfortunately, I forgot to shoot any video with it except for a brief shot at Mojave National Preserve in California.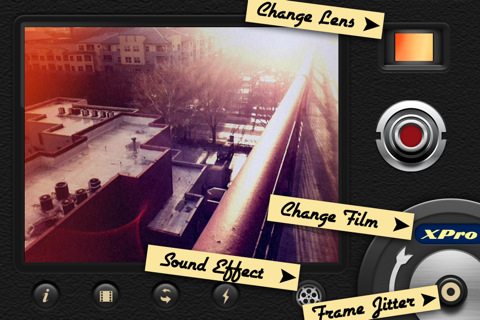 This app is just as simple as it is cool. It's a video camera—the same on you have on your existing iPhone, but with a twist—it provides a variety of vintage video effects. Let's start by talking about the menu and the interface. On the bottom of the screen you'll see an "i" button. This button is your best friend as it shows you all the controls of the camera. Other buttons are for "My Reels", front camera, flash and to toggle sound on or off. At the top right you'll see the lens, which gives you five options. The red button below the lens control is (as you might guess) the record button. Below that is the reel of film, from which you may make the following selections: XPro, Siena, 1920, 70s, and Sakura. Each type of film gives a vintage effect. For a more realistic effect you can cause some frame jitter by moving the center knob of the film reel.
I shot a couple of videos to give you an example of what this $1.99 app will do. The first is a video of my dad moving hay in his barn. At age 84 he still raises cattle and works with them every day. I used the 1920 setting on this one and caused a little frame jitter for effect. The second was shot in Mojave National Preserve in California. It is quite boring, just showing a pan of the desert, but it lets you see the effect you will get.
This one is definitely worth two bucks. Check it out in the App Store. Happy filming…MK
-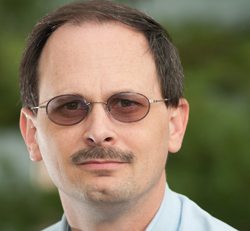 A college administrator by profession, Mike Kennamer enjoys the opportunity to take photos and improve his skills by shooting events at work, church, and for friends. He enjoys landscape photography, portraiture and is starting to dabble in HDR. His current photography project involves learning to operate his Nikon D300 in manual mode. "My goal", according to Kennamer, "is to be the best amateur photographer I can be."
Kennamer is a published author, having written a number of healthcare-related textbooks, video scripts, scholarly journal articles and web content. On CurrentPhotographer.com he writes about iPhone and iPad applications for photographers.

Company: Mike Kennamer
Phone: 256-273-9845
Email: mike@kennamer.net
Website: http://www.kennamer.net
Blog: http://www.manualdslrproject.blogspot.com
Twitter: @manualdslr

Photo Credit: © 2011 Mike Kennamer
Here's how you can share your tips, techniques and tutorials on CurrentPhotographer.com
-