8 Ways To Turn Wedding Guests Into Your Next Client
By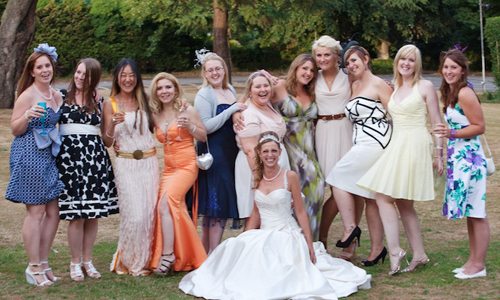 In an ideal world every one of those twentysomething bridesmaids at your last wedding is newly engaged and in the market for a photographer and it just happens you build up a superb report with all them during the prep photos. Sadly this doesn't always seem to be the case but it's worth remembering that nearly everyone at the wedding will at least know someone who is getting married in the next 12 months. It's not easy marketing yourself to 200+ people all at once but here's a few ideas that might help you along the way……
Facebook - Getting yourself noticed in a marketplace of 500 million isn't as easy as it might sound so here's a few things to take into consideration… It's not always about showcasing your 'best' or 'award winning worthy' images. Facebook is a social place and people want to see people. Leave the 'ring on a book' images for Flickr and concentrate on the numbers game. The more people who can tag themselves in a picture the better right? They may not be the best shots in your mind but you'll be surprised how popular those stag and hen group shots are!
Head-shots – Post a couple of great head-shots, or rather 'potential profile pictures', of the important people like bridesmaids (especially those who are just engaged).
Watermarking – You're not iStock so be subtle with your watermarking. A small banner at the bottom of each image will suffice.
Blog Posts - This is really where those award winning shots should be posted…. but don't forget to include links to that group shot on Facebook with a 'tag yourself' line. Give each wedding their own category, after all, surely you're not going to do just one post are you? Use FeedBurner to create a personalized feed for each wedding. Guests can then subscribe to email updates from that particular wedding. Don't wait too long to post after a wedding. If there is a window between the wedding and when the happy couple leaves for their honeymoon then use it!
Get everyone to your site – Handing out special wedding postcards with your blog, Facebook and website info with space for passwords or gallery short names is a nice touch. Hand these out in person and say when they'll be able to see the pictures. It might also be worth mentioning that they can tag themselves in the group shot.
Thank you cards - Personally I think they're great so get a good supplier to make sure they look awesome! Don't just have your website on here, include a little more information like where they can find the pictures……. hey, maybe you could mention that Facebook group shot again?
Don't charge to much! – This is free marketing after all.
Do a quick edit of some of the images while everyone is having the wedding breakfast – That way the couple can choose the image they want before they leave for their honeymoon…… and like a wonderful photographer that you are they'll have thank you cards ready to send out as soon as they get back!
-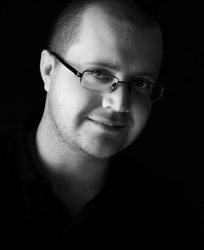 I divide my time between being a photographer, retoucher, photography blogger and podcaster. Deep down I like to consider myself a portrait photographer and in my short 10 ten years in the business I've taken over 100,000 people's studio portraits. When I'm not taking pictures I'm writing about it, most of my rambles can be found daily at http://photocreative365.com.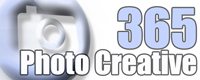 Phone: 07714327862
Website: http://photocreative365.com/
Twitter: @memorygate
Facebook: http://facebook.com/PhotoCreative365
Photo Credit: © 2010 Michael Shilling
Here's how you can share your tips, techniques and tutorials on CurrentPhotographer.com
-