A Swift Kick: Growing a Photography Business Every Year
By
When we first start out in a photography business, it seems that the sky is the limit. We're new to all of this and there's nowhere to go but up. We gain clients, our business ramps up, and our dreams begin to unfold. But as we start growing busier, we find ourselves challenged to continue the behind-the-scenes operations. So we hire someone (even if just part time) to assist us with bookings, invoicing or answering the phone. And that alleviates some of our time, so we can shoot or edit more.
When our photography business continues to grow, we become too busy to market it. In the beginning when we had nothing, we were obsessed with marketing. After all, it was the only option for growth. And now, that clients are calling and booking, we scale back.
This is the number one mistake any business owner makes, and it's the number one reason that causes any business to plateau or decline.
Marketing can never be stopped. It doesn't matter if we're starving or well-fed, our marketing is what promises the health of our business into the future. So even if it feels strange to invest money or time in marketing your business when you're so busy you can't see straight, get over it.
Your marketing is what's going to allow you to choose the clients you want to work with, price your fees at the level you want and continue to live the life you desire. Don't ever sacrifice that.
Join me on Wednesday, September 19th from 8:30 – 9:30PM east coast time for a FREE live webinar to learn all about how to listen to, understand, and utilize your gut instinct. Can't make it on that date? Register anyway and we'll send you a recording of the event whether you attend or not.  Space is limited. Reserve your space and register now: http://www.eventbrite.com/event/4051004664
-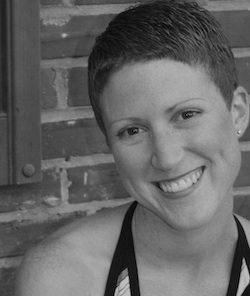 Angela Pointon is the founder of Steel Toe Images. She's here to prove that creative people can be good business people, too. She inspires photographers and other creative people to kick major butt through her coaching, blog, emails, workshops and her first book (coming soon).

Company: Steel Toe Images
Phone: 610-329-0299
Email: pointon.angela@gmail.com
Website: http://www.steeltoeimages.com
Twitter: @steeltoeimages
Facebook: http://facebook.com/steeltoeimages

Here's how you can share your tips, techniques and tutorials on CurrentPhotographer.com
-