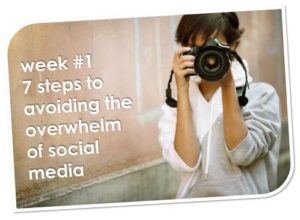 Hi everyone, I'm Robyn Mayne. I am a photographer  and workshop facilitator in Sydney, Australia with a passion for working with other photographers to make their businesses the best they can be.
Welcome to the very first Business Challenge bought to you by CurrentPhotographer.com and Today is Different (that's me). And can I just take this opportunity to say woohoo! I am super excited to be joining Trevor in bringing you The Challenge!
What is it?
Every Friday* for the next 7 weeks (yes 7! good things take time and work) we will provide you with 7 quick, easy (OK not always easy!) and practical steps on a topic relevant to your photography business.
Each Business Challenge is designed so it can be done 1 task per for 7 days, one a week or all at once.
*Note to Aussie readers: that's Saturday for those of us "down under".
The Challenge & the Reward
We want to see you succeed in your photography business. Participating in the 7 weeks of challenges will help you focus on taking action towards making your business the best it can be.
Sharing your experiences with others is also a great benefit to the community, so we want to hear from you. Tell us how you did with the weeks challenge in the comments below. In return we want to give you a little promotion (and who doesn't want that?) Be sure to include links to your website, blog, Twitter profile, Facebook Page, LinkedIn and any other profile you'd like to share with the community.
We'll select the best, most thought out comments to be featured in next weeks challenge along with a post on the Today Is Different blog. Just think of all those wonderful links you'll get to help your SEO!
As an additional incentive we are offering you a chance to get one of your favorite photographs featured at the top of CurrentPhotographer.com. We'll include your image, your name or company name along with your website url. When the graphic is clicked the viewer will be taken directly to your website. Nice way to get a little extra attention huh? Read More→