Avery Chantos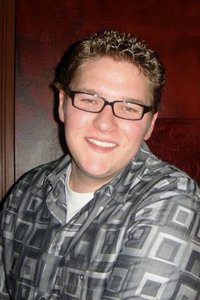 I am an amateur photographer who enjoys photographing a variety of subjects. There is no certain look to my portfolio. It varies from buildings, to clouds, nature and random objects. If I find something to be interesting, you can bet that I will try to photograph it.
I have been taking photos for as long as I can remember. But, late 2009 is when I started to really act on my passion. I carry a camera with me everywhere I go so that I don't ever miss an opportunity to capture something amazing.
Email: avery@avesthephotog.com
Website: http://www.avesthephotog.com
Twitter: @AvesThePhotog

Photo Credit: © 2010 Avery Chantos
Be sure to check out all of Avery's great articles below.

The Aerial America Photo Contest is offering a grand prize of $3,000. You can enter up to 2 photographs per category for a total of 10 photographs in the contest. There are 5 categories to enter: landscapes, the locals, architecture, food and nature and animals. Photos must be uploaded to the Flickr group and geotagged in order to be eligible for this contest. A judging panel will be selected by Smithsonian Channel and entries must be submitted by September 30. Share your best photo of what America is and you could win.