So now that I've left San Antonio, what else did I learn and what have I done (or could I do) with the images I took?
One point that Rich Wagner made was that if you live in Florida and you travel to Paris and make beautiful images, it is extremely unlikely that people in your home town are going to buy your fine art images of Paris. On the other hand, they are much more likely to purchase fine art images of your (and their) home town. So then what do you do with your Paris images?
I didn't do a lot of shooting in San Antonio since I was there primarily to learn, but I have already submitted (and had accepted) two images from the trip to an online microstock agency.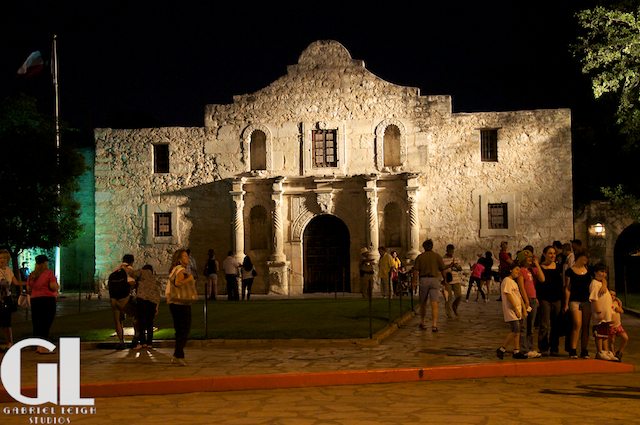 One note here – be sure to research the rules and regulations surrounding any tourist attractions you plan to photograph. For example, the light show at the Eiffel Tower at night is copyrighted and you cannot sell images of it. Also, the Alamo is private property. While photographing one evening we were approached by security guards and and asked if we were professional photographers. We were informed that we were not allowed to take any professional photographs on the Alamo site without prior authorization. This problem was easy enough to solve – we just walked across the street and shot away. In fact, it was easier to shoot from across the street because there was a small hill we could stand on which gave a better angle. So, technically I can do whatever I please with my image because I took it from across the street.
I could also use my images to write a travel article and submit to online or print publications – but that's another post.
One more take-away – take travel style fine art photography of your own home town. You live where you do for a reason – you probably really like it. So when you are at home, spend some time over the course of a year or two photographing important sites in your city during different seasons. If you put them on a website, make sure they are thoroughly keyworded. Once you have a collection, have an art showing or pitch a book to your chamber of commerce. You would be surprised at what you can do with photos at home – plus, its good practice for making great images when you are on the road!
–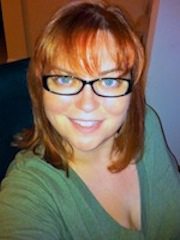 Gabriel Leigh Studios was established in 2009 as a photography studio specializing in travel and commercial stock photography.
Andrea Gonzales has been in love with photography and travel for as long as she can remember.  After several years of hard work she was able to leave the daily 9-5 grind in July 2010 and now travels as often as possible.
Company: Gabriel Leigh Studios
Website: http://www.gabrielleighstudios.com
Twitter: @GLeighStudios
Facebook: http://www.facebook.com/pages/Gabriel-Leigh-Studios/113471438698423

Photo Credit: © 2011 Andrea Gonzales
Here's how you can share your tips, techniques and tutorials on CurrentPhotographer.com
–