LensFlare 35 Episode 64 – Interview with Afterimage Gallery Owner/Director Ben Breard
By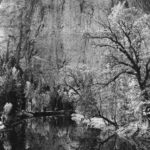 October 20, 2010 – LensFlare 35 is a photography podcast brought to you by Dave Warner. This week, Dave interviews Ben Breard. Ben is the Owner/Director of the Afterimage Gallery. They are located in Dallas, Texas and are one of the oldest art galleries in the world devoted to photography. This is their 39th year of operation, and this year some one million people will visit JUST their website. They provide a large variety of photography, at a wide range of prices, from a who's who list of photographers.
In this episode, Ben talks about how collecting photography has changed, trends in photography, who collects photography, what makes a photograph collectible, advice for photographers who what to be a player in the world of collectible photography, how to approach gallery owners and much more. We created a multi-media show of some of the photographers that are shown in his gallery, which displays while the interview is playing with the full podcast interview (below).
If you have a comment, suggestion or a topic of interest that you would like us to explore in an upcoming show – send us a message using our contact form.
Show Sponsors: ExpoImaging, Inc., onOne Software. Also, podcast network commercials from Rosh Sillars New Media Photographer, Jim Goldstein EXIF and beyond and Martin Bailey Photography.
To listen to the full podcast interview, click on the player's forward arrow below. You can also play the Podcast in a pop up window, download it OR subscribe to it via iTunes. You can download a List of Questions (PDF format) that I ask in the interview.
Podcast (lensflare35): Play in new window | Download (Duration: 44:02 — 30.2MB)
-