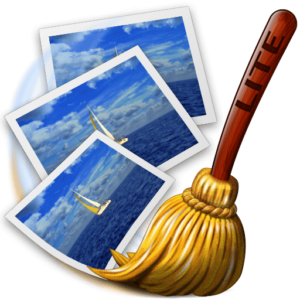 I don't know about you, but I often come back from photoshoots with a bucketload of pictures, which all need sorting through. And whilst the reams of metadata which Aperture would like you to fill in can be useful for re-finding pictures at a later date, sometimes you just want to sort your pictures in a simple but fast manner. This is the idea of PhotoSweeper – a lightweight image sorter.
The primary function of PhotoSweeper is the weeding-out of unwanted photos. The first step with PhotoSweeper is to select a folder, or library – of the Lightroom, iPhoto or Aperture variety – to sort through. PhotoSweeper rapidly loads previews of your images, and you're ready to start sifting through the pictures.
The best function in PhotoSweeper is the duplication detection. A number of variables can be adjusted to locate duplicates, such as time between pictures or the size of the bitmaps sample (the area compared for similarities in each picture). In addition, you can define whether to compare in RGB or greyscale, whether to preprocess images with blur, and how sensitive you want the colour-matching to be. How closely images must match is also adjustable. Once the (potential) duplicates are found, you can view the sets of matching images either individually as a side-by-side comparison, or as a list, which includes all of the sets of duplicates. It is a system which allows very rapid ridding of duplicates to the "Box" – PhotoSweeper's in-app temporary trash. From the "Box," images may be deleted to the OSX Trash.
In addition to the duplicate search function, PhotoSweeper has a speedy file info function. By clicking on an image, you can view useful EXIF info such as the histogram, focal length and exposure settings. Other more mainstream apps have this feature, but none of them do it as quickly as PhotoSweeper. Read More→