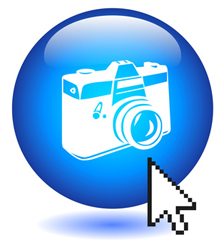 Finding new clients is a big part of being a freelance photographer. It is even harder when you are starting out and have yet to make a name for yourself. Some of the channels you can use to build your reputation include phone, email, word-of-mouth, and networking. But one channel in particular works harder than all the rest.
A website is the bedrock of all your marketing efforts and even targets clients while you sleep. This makes it the ultimate client acquisition tool for the successful freelance photographer.
To ensure your website is working hard for you, make sure it:
Has good content related to your specialist area. This will attract the attention of search engines.
Builds up a good collection of links to other photographers.
Effectively communicates your unique brand.
Looks professional.
And, of course, is a showcase for your best work.
Photographers and technology
Some freelance photographers love technology and are happy to while away their evenings fine-tuning websites and updating blogs. For others, knowing how to use image editing software is as far as it goes.
Open-source system WordPress.org is probably the most popular website platform among freelancers. It is very easy to use once it has been installed and fitted out with a template.
WordPress's biggest advantage is that it has an endless supply of plugins and extensions. This means the sky really is the limit in terms of functionality. It has its drawbacks too, though. It needs to be updated on a regular basis to keep your website secure, which is a bit of a hassle – not to mention time-consuming. Thankfully there are easier options. Read More→