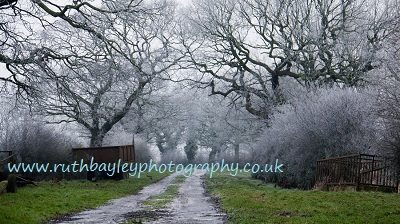 Since we were last together hurricane Sandy arrived on the west coast of America and beyond devastating people's lives.  I have a friend and colleague who lives in one of the areas that were going to be hit and she sent out all her early warning messages to friends and family telling them of what was afoot.  It was extremely alarming just how wide reaching and severe the storm was forecast to be, and my thoughts over the next few hours were never far from Libby and her family.
Thankfully for them, this year, the part of Virginia where they live escaped the eye of the storm, this hasn't been the case the last two years, they have had hundreds of dollars' worth of damage to their property during hurricane season.
For once, I was keeping a close eye on the news channels in the UK so I could see what was happening and how my friend's area was coping, and I was shocked and shaken by the devastation I could see unfolding.  I was relieved that my Libby and her family were safe yet deeply moved by the scenes that I was seeing and wanted to be able to help in some way.
This was a tricky one, shelter and emergency supplies were obviously the first thing that was needed, and they still are in some cases, and I wasn't in a place to help with that aid, however I have a technique that I use throughout my courses which can help people to rapidly overcome trauma.  It can help people to remove their fears and doubts about the future, for themselves and their families within minutes, so that they can focus clearly on what needs to be done and how they want things to turn out.
In partnership with my friend Libby, at www.lifebytravel.com, who had battened down the hatches in preparation for the storm to hit, we are putting together a free programme for people who have been affected by Hurricane Sandy.  We are talking to people in the areas where they are working to restore homes and lives to see what their current needs are and where we can help most.  The Red Cross, churches and local government are on our list of people that we are speaking to, the experts who are already on the ground doing everything they can.
If you know of someone who has been affected then please do keep an eye on the Healing with Photography Facebook page, there will be regular updates there of where we are with the programme and how it can be found for those in need of some extra help and support.  There will also be updates on Life by Travel's Facebook page too.
*The Current Photographer website contains links to our affiliate partners. Purchasing products and services through these links helps support our efforts to bring you the quality information you love and there's no additional cost to you.
Living in the beautiful rural county of Yorkshire it was perhaps natural for Ruth to have an affinity with the countryside and its wildlife. Creativity is Ruth's driving force finding an outlet in television & radio she worked for many years as producer for BBC & ITV.
However a love of photography and for being surrounded by nature called her to go back to her photography training and bring pleasure and joy to people through her connection with our planet.
Staying in the moment when taking her images allows her to experience the natural magnificence unfolding before her eyes. It is this moment of mediation, of gratitude, that she evocatively conveys through her images.