Are you looking to increase sales for your photography business?
Discover How to Use Facebook Ads to Get More Leads, Build Brand Awareness and Make More Sales
Our Step-By-Step Training will show you how to get started with Facebook Ads,
how to attract the right audience, bidding strategies and much more!
Are you looking to generate more traffic and leads?


What would that mean for your business?
More subscribers? More followers? More sales?
Every business would love that, but the question is "how?"
It's by using Facebook Ads!
Facebook Ads is a Powerful Marketing Tool
Facebook Ads are an incredibly powerful tool for building an audience and gaining customers online.
This is the only advertising platform that gives you direct access to an audience larger than the population of any country in the world.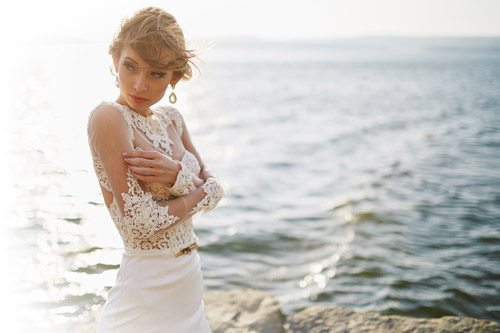 More importantly, it's the only tool that gives you the means to hone in on highly specific sub-sections of that community and find exactly the right type of buyer for your photography.
Are you a high-end Wedding Photographer with a fashion flare?
Then target engaged women, with higher incomes, who list fashion as their main interest.
Facebook remains the single most attractive advertising opportunity in terms of native ad presentation, targeting, demographic data, active users, and a host of other factors.
What's The Solution?
You could spend months or years trying to figure out the Facebook Ads secret, or maybe you'd just give up after a couple tries saying Facebook Ads don't work!
But Facebook Ads do work, and more than 40% of marketers report that Facebook is a critical part of their business. The question is, how do you make it work for you?
Introducing… Facebook Ads Exposed!
We've put together an easy-to-understand, step-by-step guide that takes the mystery out of Facebook Ads. With our online training you can go through the course at your own pace anytime, anywhere, from any device.
Don't waste another minute, start growing your photography business with Facebook Ads the right way!
Here's What You'll Discover in Facebook Ads Exposed!
How to set up your Facebook Page and advertising account

How to create your first Facebook Ad

Advanced targeting techniques to find the perfect audience for your offer

The different types of audiences you can target

The different types of ads you can create

How to write amazing ad copy that will convert

How to devise a smart bidding strategy

How to use Facebook's Ad Manager to track your progress
What is the Facebook Power Editor and who should use it?

How to create a "buyer persona" so you'll know exactly who to target your ads to

CPA and the different types of ad campaign

How to implement Facebook re-marketing so you can target previous site visitors on Facebook

How to set bids and budgets

…and much, much more!
Sign up for our Facebook Ads Exposed training and start building your photography business today!
$30.00 USD for unlimited access