One of the reasons I was excited to contribute to Current Photographer is that Trevor was willing to let me be a bit more non-specific in the theme of my articles. Even though most of my work in the past had been with HDR Photography, I knew that my passions were moving in other directions and I did not want to be nailed down to a particular genre or topic of the medium. I like the flexibility!
In a similar manner, I think an intentional development of a style is also limiting. Many photographers make a point of developing a unique style for a certain type of photography which helps them carve out a niche in the market they serve. For the sake of separation from their competition, their intent is totally understandable, and some of them have made a ton of money doing it. However, setting an intentional style to your photography can be limiting in what type of pictures you take and how they are made. No?
I'm not delusional. We all develop styles and trends in our work. As we take more and more pictures, we develop a like for certain compositions, lighting patterns, processing styles, etc, and incorporate them into the images we make. As a result, our images tend to take on style trends, whether we intend them to or not, but this is a natural process and one that typically is evolving and adapting to how we learn and experiment.
For example, over the past few years, the majority of the images I've posted were processed as bracketed HDRs or portraits of my son. A higher percentage of the HDR images were taken with a vertical frame and included a noticeable foreground element. Most were also processed using onOne's Perfect Effects, with similar presets used in most of the pictures. My son's portraits were predominantly processed using VSCO Film presets in Aperture to yield a consistent look to them, not by intention but because that's what I like.
Currently, my passion has shifted to both long exposure and black and white conversion. Unless the situation calls for it, I seldom bracket images anymore. The black and white conversions have primarily taken place in Aperture, however, the Perfect B&W module of the Perfect Photo Suite 7 is growing on me quickly. Whether Aperture or Perfect B&W, the work in Perfect Effects has dwindled down.
These changes in style were not made due to an intent to carve out a niche for myself. Quite opposite of that actually – I was inspired by the work of Nate Parker who specializes in black and white long exposures, and even more specifically, his intent to take these images when the weather is not perfect. Kind of ironic how his 'specific' style inspires me to broaden mine! These changes, however, will not be permanent. As others inspire me, a piece of their work will become a piece of mine and further identify my evolving style.
When you look at folks like Trey Ratcliff who have become successful at taking a specific type of photography and excelling at it, it's hard to argue with specialization within a type and style of photography. At the root, though, Trey's niche was not so much dictated by the type of photographs he  made and continues to make – it has been defined by his passion to share what he loves to do. The pictures are great, but his passion to share his love for photography is much greater and it has made him very successful.
What's the point? Good question. When a friend made comments on his blog that he was a bit troubled for not having took the time to develop a personal style, I commented that even though he had not devoted the time to it, his style was obvious in his images, but not because of any intention other than his passion to make them. Let the passion you have for making photographs dictate your style, not a set toolbox you deem as yours. That's the kind of style that's easy to see in any picture and makes us connect with it as well.
*The Current Photographer website contains links to our affiliate partners. Purchasing products and services through these links helps support our efforts to bring you the quality information you love and there's no additional cost to you.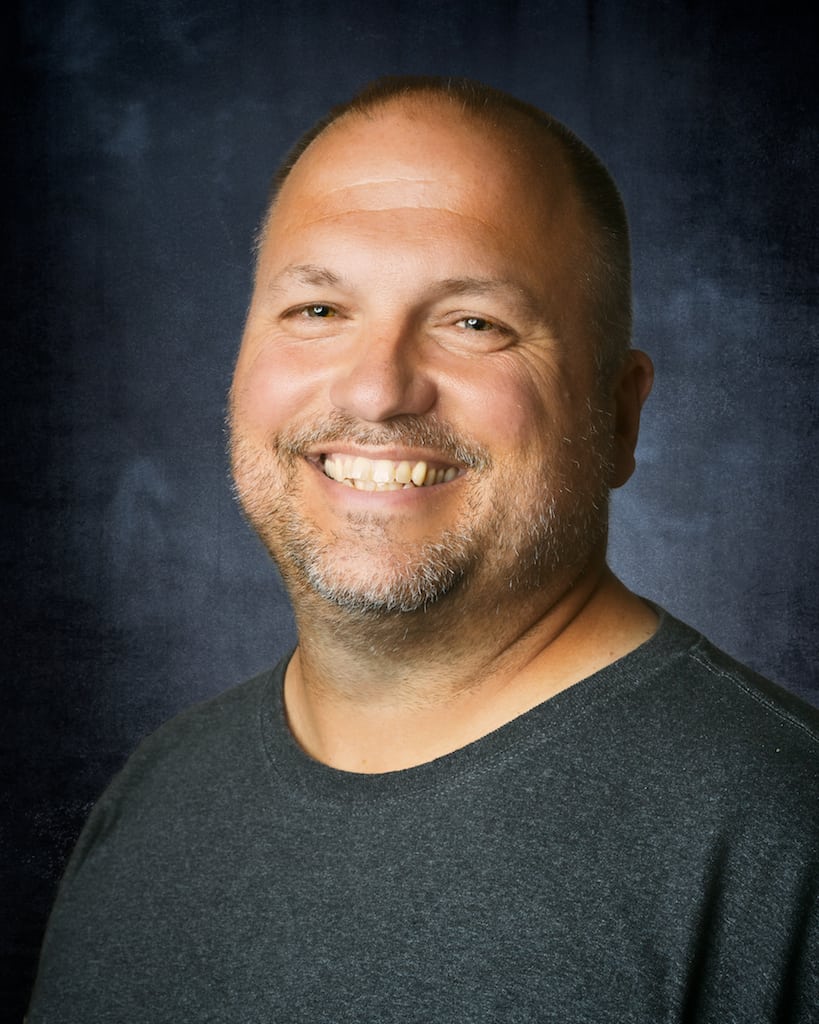 Landscape and fine art photographer based in Lexington, Tennessee – that's right, Tennessee! Love of long exposures, black and white and film photography. Social networking junkie and love geeking out about everything photography! Husband to Laura and father to Sam. Well, there's Doc the dog too!