A couple of weeks ago I had the pleasure of hosting a social media Masterclass at The Societies annual photographic convention here in London. I shared a few social media marketing ideas, many of which I have published here. One idea that I'll be using in the very near future (and that I shared in my talk) fits in nicely with Facebook's announcement on Tuesday that Timeline will be rolled out to everyone in the next few weeks.
If you have been using timeline already you'll no doubt have played around with different cover photos.
You'll also might have come to the same realisation as I did that it's not easy to find an image which fits neatly into the 850 x315 space.
Now imagine what Joe Public is trying to fit into that awkward space.
As photographers we have the wonderful advantage that not only can we shoot an image for that particular size but we can easily crop an image ready to fit.
However your share your clients images on Facebook try and include one that is cropped for the Timeline cover.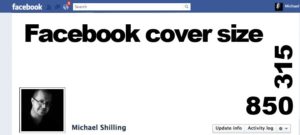 What next?
So you've posted your stunning, timeline cover cropped image and it's sitting in a folder on your business page so you must be thinking…..what next?
It does depend on how you use Facebook. If your clients are your friends then it's just a matter of tagging them and encouraging them to use your image as their cover image.
If they are not friends but business page fans then a little more encouragement is needed. Firstly they'll have to tag themselves in your image. Then they'll be able to choose your image as their cover photo but they'll have to go to their Photos of You Album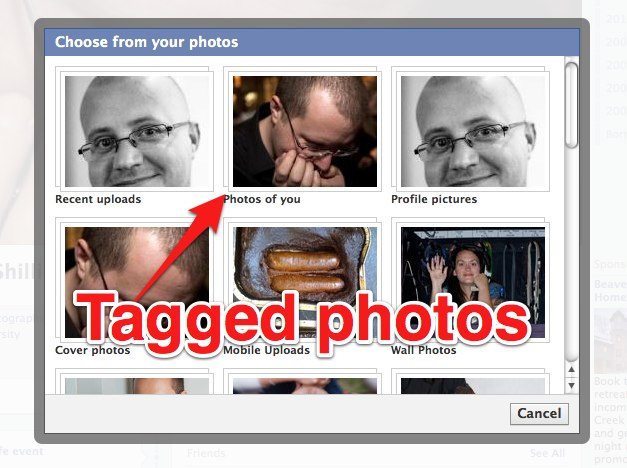 I would recommend actually writing a blog post showing your clients exactly how to do this. When you post your picture then sending a quick email with a link to the image and a link to your tutorial should do the job.
A couple of other things
Don't forget to tag your page in the image.
Start a conversation in the image comments.
The most viewed album on anyone's profile are their profile pictures. If you have a conversation about how much you enjoyed the shoot and they ramble on about how wonderful you are then think how many people will actually read those comments.
Remember to comment as your page unless you really want people to go your your personal profile and not your business page.
This is a very new and untested marketing campaign and I'm sure Facebook will change everything in a couple of weeks but if you give this idea a go I'd love to know how you get on!
*The Current Photographer website contains links to our affiliate partners. Purchasing products and services through these links helps support our efforts to bring you the quality information you love and there's no additional cost to you.