For our son's 6th birthday, we gave him a Nintendo 3DS and a Ben 10 Alien Force 3 Pack game. There was no doubt the game would be a big hit, but one thing I didn't expect to go over so well was the built in camera on the DS. On occasion, when some of his friends are hanging around the house, he'll bust out the DS camera and just start firing away, taking silly pics of his friends, or anything else that comes to mind – not for the intent of publishing them or selling them, just simply for the fun in taking them. That's right, the fun!
It triggered something behind my eyes – sometimes we get so caught up in producing the best images possible that we forget that having fun in taking pictures is allowed. It's OK! I think this is one of the reasons the cameras in our cellphones have become so popular – we can take instant images of life happening – you know that stuff we neglect so much – and can instantly see the results and share them with our friends and family. It's not about how great the composition is or the quality of light, it's about enjoying life and sharing it with one another. You know, fun!
This point was further brought home to me in a round of Togchat not too long ago. Not familiar with Togchat? It's a Twitter chat session about photography that happens once a week on Wednesdays at 3 PM Eastern Time – hashtag #togchat. Each week a topic is chosen, questions and critique images on the subject are sent to the Flickr group , then discussed during the chat. I've developed some good friends through this chat and had some great fun, but have also had my eyes opened to some things that get under my skin.
The topic was mobile photography, or the use of tablets and phones as cameras. One participant took the stance that mobile phones were evil and only relevant to those who were not skilled enough to use proper cameras or too lazy to properly process images. Even though some very good examples were given to why an iphone or other device was useful, he took a stand against the position as a whole. My question was, " Do we have to be serious photographers at all times? What happened to the fun of it?"
Some folks in blogs and other forums have even stated that the quality of photography as a whole has diminished because the digital age has made it too easy for anyone to take a picture without concern for wasting film. As a result, the internet has become flooded with less than mediocre pictures which in turn drops the value of all pictures. Hogwash! Here's my retort.
Before digital, people were not only concerned with the cost of photography, they were intimidated by its complexity. As result, important moments in their life were left undocumented. Digital photography not only makes capturing these moments more economical, the ease of use of a smart phone camera makes it possible for anyone to grab that moment and freeze it in time. Those first steps. The first home run. A perfect day at the zoo. Moments that otherwise would be lost can now be safely placed in a catalog or a book. That's life and living, and who cares if the composition or processing isn't perfect, it doesn't make the memory generated by the snapshot any less powerful.
Look, I totally give that there's a place and time to make as perfect a photo as possible – I have customers and try to make money at this, too, but when you hear the laughter of a bunch of kids as one of them shows a picture of the other being totally silly, or you see the tears of a grown man who sees snapshots of himself as a child with his dad who is no longer living, the thumb in the corner of the frame or the slight blur of the eyes really doesn't matter and you have to realize that this medium is more than an avenue to perfection or revenue.
And let's face it, you can never have too much fun! It's impossible, especially this day and age where the 24 hr news channels want you to believe that the sky is falling with every story. Where both parents work and have to get the kids from one place to other and somehow try to map out some real family time. Life's too hectic. We need more fun – why not use cameras to do it!
Learning to take better, stronger pictures is important to us and that only comes through honest, objective criticism of our work from our peers. I get that, and need it. But not every picture needs to be bracketed, or lit perfectly, or shot with the rule of thirds. Some simply need to catch life as it is and to be enjoyed. So keep grabbing the phones folks, and yes, the tablets (I know I look funny using it, but I look funny anyway!), and even the D-SLRs, stop taking yourself so seriously and go have some fun with photography!
*The Current Photographer website contains links to our affiliate partners. Purchasing products and services through these links helps support our efforts to bring you the quality information you love and there's no additional cost to you.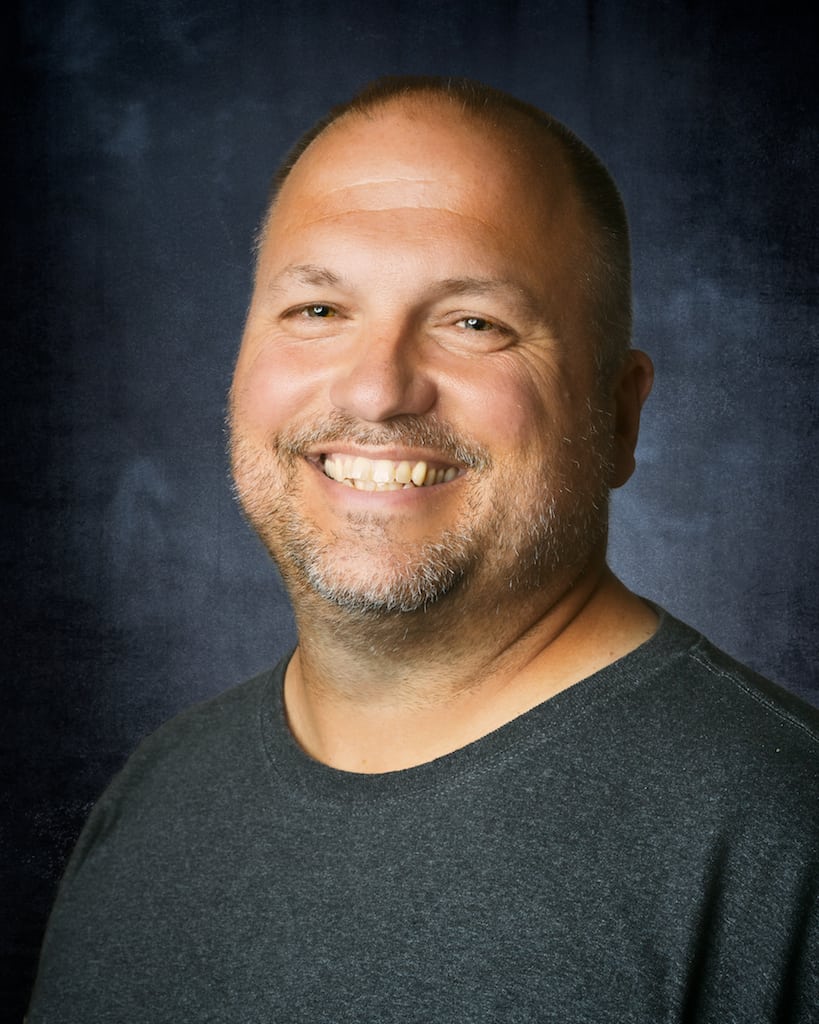 Landscape and fine art photographer based in Lexington, Tennessee – that's right, Tennessee! Love of long exposures, black and white and film photography. Social networking junkie and love geeking out about everything photography! Husband to Laura and father to Sam. Well, there's Doc the dog too!