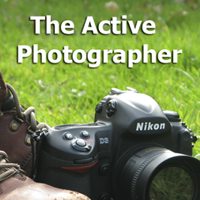 This week: I'm in conversation once again with photographer/writer Hugh Graham, who was one of my lecturers when I studied photography at University.
In this age of precision technology and digital manipulation, there seems to be the assumption that any visual trickery present within a photograph must have been achieved after the fact. As we all know, this doesn't have to be the route taken, and very often Photoshop is not the answer to our creative conundrums.
.
.
Some quick links to things mentioned in this show:
Music featured in this episode is courtesy of Matt Stevens. You can check out more of his work here.
.
We hope you enjoy the show and would appreciate any feedback you may have. Send your questions and comments to Giles on Twitter @GilesBabbidge or via email.


Subscribe to The Active Photographer podcast in iTunes or from our RSS feed.
You can listen to this episode by clicking the play button below.