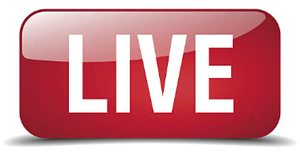 After many months of planning and building, we're excited to announce that the Current Photographer Client Portal is now live!
The Client Portal was designed to make working together even easier. You'll be able to request Support, view our Support Garage knowledge base, watch our WordPress Training videos, and review your monthly contract work.
Once logged in to the Client Portal, click on the Support button in the navigation. You'll be able to review our Support Garage articles, click to Submit a Ticket, and View Your Tickets. Our new Support Ticketing system will help us help you better, by keeping all requests and conversations in one convenient location.  If you've previously submitted a Support Ticket, you'll see it listed on the page. You can click on each Ticket to read the threaded conversation and reply to the previous message. If you need to submit a new Support Ticket, just click the big orange button.
Are you new to WordPress, or maybe just need a little brushing up on how to use the WordPress Admin? Our WordPress Basic Training contains a library of 50 video tutorials to help get you up to speed fast! We have plans to add more Advanced Training videos covering some of the most popular plugins used in WordPress websites today.
If you're a Priority Support client, or have a custom monthly support contract with us, you'll find reports in your Client Portal that provide real-time details and time tracking for your project requests. As we complete a task, the report is automatically updated so you'll always know the status of your project and your support contract.
Be sure to check the System Status and News & Updates sections for all the latest information about your managed WordPress hosting and support account!
*The Current Photographer website contains links to our affiliate partners. Purchasing products and services through these links helps support our efforts to bring you the quality information you love and there's no additional cost to you.
Founder of Current Photographer, co-host of The Digital Photography Cafe Show, Designer, Photographer, and overall tech geek.