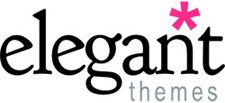 We are excited to announce that Elegant Themes has been added to our list of Premium Themes and Plugins available for Client use.
Elegant Themes was founded 10 years ago by Nick Roach. What started out as a one-man operation in Nick's college apartment, has grown into a diverse and distributed team of 50 WordPress enthusiasts from all around the world.
As the company name suggests, they hold elegance at their core and create simple and beautifully designed Themes and Plugins.
Leading their product line is Divi, the most popular Premium WordPress Theme in the world. Its visual drag & drop page builder makes it easy to create the website of your dreams without writing having to write a line of code. Here's a short video that shows how their inline visual editor works:
Their 
Divi Builder
Plugin is built with the power of the Divi Theme and creates a Drag & Drop page builder that works with any WordPress Theme.
Extra is their latest magazine style Theme powered by their Divi Builder plugin. If you're a Photographer looking to build your presence in the photo community by sharing your knowledge and expertise through blogging and video, this may be the perfect theme for you.
Two additional Plugins you'll also want to check out are Monarch, for social media sharing, and Bloom, for email opt-in and sales lead capture.
Elegant Themes has 87 Premium Themes and 5 Premium Plugins the choose from. We invite you to visit their website to learn more about their products available for your Current Photographer Managed WordPress website.
*The Current Photographer website contains links to our affiliate partners. Purchasing products and services through these links helps support our efforts to bring you the quality information you love and there's no additional cost to you.