How Should I Keyword the Where and When of an Image?
Here I am again with another installment of my guide on how you should be keywording your images to maximize sales.
So, you think that the WHERE and the WHEN of an image should take about 5 seconds to cover. Well, the way most images are keyworded for these concepts, it's easy to believe that most photographers think this, but there are several layers of keywords worth using to ensure your images are looked at by as many appropriate buyers as possible.
If you're not convinced that its not worth your time coming up with as many correct keywords as possible, then you better read Image Keywording: The Best (and cheapest) Marketing You Can D0.
WHERE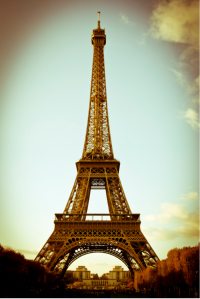 The where of the image should be easy enough.
This image is of the Eiffel Tower, but don't forget Paris, France, and Western Europe. That covers the place name, but you better also use the keywords landmark, tourist attraction and tourism. While someone might be looking for Eiffel Tower, other buyers may simply be looking for landmark Paris or tourism France. Remember, you cannot know exactly what the buyer will be searching for.
While this takes care of the proper place names, you should also use generic place keywords, such as:
exterior
interior
outdoors
studio shot
There are other aspects of WHERE the image is set that you should keyword.
What is the scope of the image, is it a skyline, cityscape, architectural detail, nature detail, overall, landscape, waterscape, or close up, for example?
What kind of building is it? School, store, skyscraper, etc.
What room in the image set it? Kitchen, living room, hotel room, etc
What environment is the image set in? Forest, city, coastline, mountain, etc.
Is there a body of water in the image? Lake, river, stream, waterfall, etc.
Is there sky shown in the image? Then keyword all sky terms: blue sky, cloudy, overcast, starry sky, sun, daytime, and moon are some obvious examples.
In summary, proper keywording of the WHERE of an image is more than just the place name.
WHEN
I divide the WHEN of an image into three different categories: time of day, season, and event.
The time of day is pretty obvious, yet not often keyworded:
dawn
morning
daytime
midday
afternoon
evening
night
Seasons are worth keywording if its pretty clear what season it is in the image. A snowy yard should get Winter, a garden with blooming daffodils and tulips should get Spring.
Festivals, celebrations, holidays and parties should clearly be keyworded.

Mardi Gras, State Fair, Woodstock Music Festival
Birthday, anniversary, wedding, funeral, etc
Independence Day (and July Fourth, July 4th, The Fourth of July, and The 4th of July)
Christmas, Christmas Day, Christmas Eve, Xmas, X-mas
Channukah, Chanukah, Hannukah, Hanukah, Hanukkah, Festival of Lights, Judaism, and Jewish holiday
High school reunion, college reunion, family reunion
While there may not be too many details to keyword about the WHEN of your images, the few things you can do will certainly help increase the number of searches your images will be found in, and that will lead to more sales.
This concludes how you should be keywording the WHERE and WHEN of your images. My next post will be the last in this series and will cover what I call the WHY (concepts, actions, emotions and adjectives) and HOW (all the photographic techniques used) of your images.
–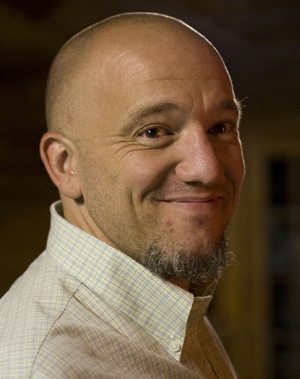 I've been working as a keywording specialist for years, keywording images for publishers and photographers. From this experience, I have developed KeywordSmart, a web-based image keywording tool.
In KeywordSmart we have created the easiest and quickest process to guide our photographers through every aspect of the image, while supplying synonyms, variant spellings, as well as teaching our users the industry standard keywords and phrases.
Company: KeywordSmart
Phone: 914-388-5202
Email: jodyapap@keywordsmart.com
Website: http://KeywordSmart.com
Twitter: @KeywordSmart
Facebook: http://facebook.com/KeywordSmart
Image Keywording Tip of the Day
© 2011 Jody Apap

Here's how you can share your tips, techniques and tutorials on CurrentPhotographer.com
–
*The Current Photographer website contains links to our affiliate partners. Purchasing products and services through these links helps support our efforts to bring you the quality information you love and there's no additional cost to you.