How Should I Keyword the WHY and HOW in My Images
This is the final installment of my series on how to keyword your images to increase your stock photography sales.  All the suggestions I've made should be applied to your images, whether you're a full-time stock photographer, an hobbyist who hasn't taken the plunge into selling stock yet, or if you are managing an image library for your company, school, non-profit or group of any kind.
Today we will cover the why (concepts, emotions, actions and adjectives) and how (photographic techniques used) of your images.
If you'd like to read the whole guide to image keywording, start here: How Should I Keyword My Images.
However, if you've already read the first five parts and are dying to read the exciting conclusion, then let's get to it.
WHY
The why of the images is often as important if not more important than the actual objects in the image.  These keywords are generally describing why the people or object were worth photographing and, hence, worth buying.
For my own convenience, I've found that dividing the why into four distinct separate categories help me find more appropriate keywords. Having more discrete categories of keywords makes it easier keyword every element of the image.
I've divided the why into four categories: actions, concepts, emotions and adjectives.
Actions:  What's happening in the image, whether it's people or animals doing things, such as children eating or skipping, or an actions that is being depicted by objects, such as snow falling or raindrops splashing.
Concepts:  What's the story of the image?  Home security, achievement, globalization, or the roaring 20's are just a couple examples.
Emotions:  What are the people feeling?  Joy, love, apathy, and pride to name a couple.
Adjectives:  Important adjectives to describe the subjects of the image, such as red, shiny, expensive, bent or lazy.
Skimping on these keywords may very well mean missing out on marketing the most important part of the image–the story being told by the photo.
Ask yourself, why did you take this photo in the first place?  Stock photography is very often bought to tell a story without having to write the words.  What story is your image telling.  Buyers often begin their search process with a concept or emotion that they need portrayed.
HOW
The how of an image is all the photographic techniques that were used in creating the image.  Searchers often use these keywords to narrow their search result down.  Not only do many photographers not use these keywords, they think they are a waste of time, because no one searches for color image or high angle view.  They are partly right, rarely would anyone search for color image or high angle view alone.  However, if they search for flapper 1920's they will undoubtedly get a lot of B&W images, but if they want a color image, they will then search for flapper + 1920's + color image.
The same could be true when looking for a high angle view of a lighthouse.  Most shots of lighthouses are from below, so they would search for lighthouse + high angle view or lighthouse + from above.
Buyers use these keywords not to start their search, but to narrow their search down.  It's quite reasonable to expect someone to search for flower + backlit + closeup + shallow depth of focus + low angle view.  If you have an image that has all these qualities, this is the search you want your image to be found in.  It is exactly what the buyer is looking for, and there will be a lot less images found in this search, giving your image much better odds of being bought.
I have divided the how into the following:
Image/Illustration
black and white illustration
black and white image
color illustration (don't forget colour illustration as well)
color image
hand colored image
infrared image
sepia image
x-ray image
Seems pretty obvious, and in all fairness, many stock houses have a separate field for this information, but takes 2 seconds, and it may lead to a sale.  Your goal should be to keyword your images well, and only once.  You will never be penalized for having color image as a keyword, even if your stock house doesn't need it, or deletes it.  You never know where you might be sending the image later, and I guarantee you that you will not see what your new stock houses needs are and go back and modifiy all the keywords for all your images.
Your time is money–keyword your images correctly and completely the first time, because it is unlikely you will go back and do it again.
Composition
The following list of keywords include many of the common terms for the scope of the image.
architectural detail
cityscape
closeup
detail
landscape
macro
nature detail
overall
seascape
skyline
vista
waterscape
Perspective
These are some of the more common keywords relating to the perspective of the image.
aerial view
flat shot
forced perspective
from shore
to shore
high angle view
low angle view
rear view
surface level view
through doorway
through window
vanishing point
Format
Horizontal, vertical, square and panorama.  Every image on the planet is one or the other, so keyword it.
Like image/illustration this is rarely keyworded, because some stock houses have a separate field for format, but that really shouldn't stop you from entering it as a keyword.
Motion
Action shot and motion blur, are two keywords that should be used if appropriate.
Colored background
If your image has a fairly solidly colored background, then you should keyword colored background, coloured background and blue background (or whatever color it is). Don't be afraid to get specific with the color and add teal background if it's approprate.
Exposure
Were any out of the ordinary exposure techniques used in taking the image?  Long exposure, multiple exposure, overexposed, and underexposed are a few examples.
Focus
Some examples of focus techniques are background blurred, foreground blurred, shallow focus, soft focus and deep focus.
Framing
Cropped, cutout, dropout, and copy space are a few keywords that searchers often use when the have certain requirements for their image.
Lighting
Lighting is sometimes worth keywording if it's an important aspect of the image.  Backlit, lens flare and silhouette are a couple of examples
This closes up my guide to proper image keywording.  I hope you found some good advice here.  You should use this checklist as a guide to follow the next time you sit down to keyword your images.
Having keyworded over 250,000 images, I believe that any tool should be measured against this list, and if the software is not helping you get all these keywords, you should reconsider the value of that software.
–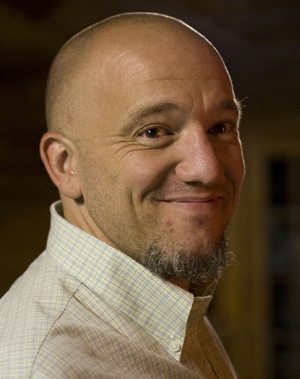 I've been working as a keywording specialist for years, keywording images for publishers and photographers. From this experience, I have developed KeywordSmart, a web-based image keywording tool.
In KeywordSmart we have created the easiest and quickest process to guide our photographers through every aspect of the image, while supplying synonyms, variant spellings, as well as teaching our users the industry standard keywords and phrases.
Company: KeywordSmart
Phone: 914-388-5202
Email: jodyapap@keywordsmart.com
Website: http://KeywordSmart.com
Twitter: @KeywordSmart
Facebook: http://facebook.com/KeywordSmart
Image Keywording Tip of the Day
© 2011 Jody Apap

Here's how you can share your tips, techniques and tutorials on CurrentPhotographer.com
–
*The Current Photographer website contains links to our affiliate partners. Purchasing products and services through these links helps support our efforts to bring you the quality information you love and there's no additional cost to you.